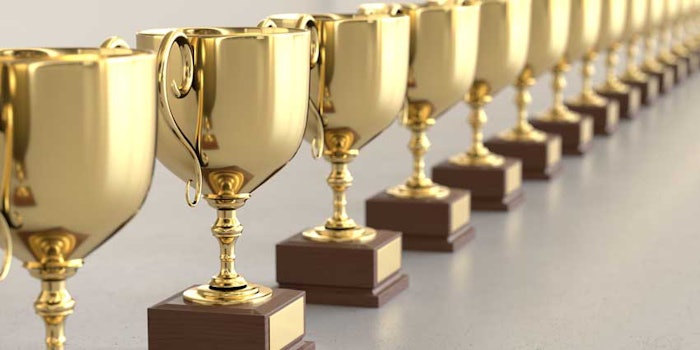 The Independent Cosmetic Manufacturers and Distributors (ICMAD) association hosted its annual Cosmetics Technical Regulatory Forum and launched a new educational program called The College of Cosmetics on Feb. 13 and 14, 2018.
The event's attendance increased up to 30% from the prior year and the inaugural education program helped bring together a year's worth of information into two days. More than 30 speakers shared business-oriented advice and insights to entrepreneurs and industry veterans about technical, regulatory and legislative updates and practices in the cosmetic and personal care industry.
The following topics, among others, were included in the program:
What's new with cosmetic testing and claims
Leveraging social media
California safer consumer products regulation
Additionally, ICMAD's Technical Regulatory Forum offered workshops on what to expect in the future of cosmetics and personal care in markets around the world including Latin America, Mexico, Canada, China, South Korea and The United Arab Emirates.
"Our Technical Regulatory Forum and inaugural College of Cosmetics offered valuable knowledge and insight to our members [and] businesses small and large that are industry innovators," said Pamela Busiek, president and CEO, ICMAD. "I believe this kind of collaborative environment will have a lasting impact in furthering the advocacy for the industry. The wealth of experience and expertise of our speakers is a tremendous asset to every attendee. We believe they will benefit from this all-inclusive view of the global cosmetics and personal care industry."
Packaging and Design Winner Announcements
On the evening of Wednesday Feb. 14, ICMAD honored the winners for the 18th annual 2018 Young Designers Awards Competition, aboard the Ambassador Yacht at the Balboa Bay Yacht Club in Newport Beach, California. This competition showcases the progress and development of college–level packaging and design students from colleges and universities across the U.S.
As guests of ICMAD, finalists received an all–expenses paid trip to the ceremony. The finalists and honorable mentions were selected among more than 356 student participants from 25 schools participating in the annual program.
The 2018 scholarship winners are:
First place and recipient of $5,000: Erik Rosner, Laguna College of Art & Design
Second place and recipient of $2,500: Jessica Wu, Laguna College of Art & Design
Third place and recipient of $1,500: Jamie Van Dyke, Colorado Mesa University
Additionally, a $25,000 donation was presented from eos Products to Laguna College of Art & Design by Sanjiv Mehra, vice chairman, ICMAD and president, eos Products.
Honorable mentions include: Samantha Stember, Oregon State University; Emily White, Pennsylvania College of Art and Design and Ashley Munson, Laguna College of Art & Design.
Chris James, vice president, East Hill Industries, presented the cash awards given to the scholarship winners and honorable mentions, which was donated by ICMAD and East Hill Industries.
"Our Young Designers Scholarship program engages design students and encourages them to further develop their talent by providing real world experience in the beauty industry," said Busiek. "This is a way for ICMAD to help shape and ensure emerging creativity and ability among students to pursue an in-demand profession in cosmetics and personal care design. The winners represent the next generation of entrepreneurs in the beauty industry."