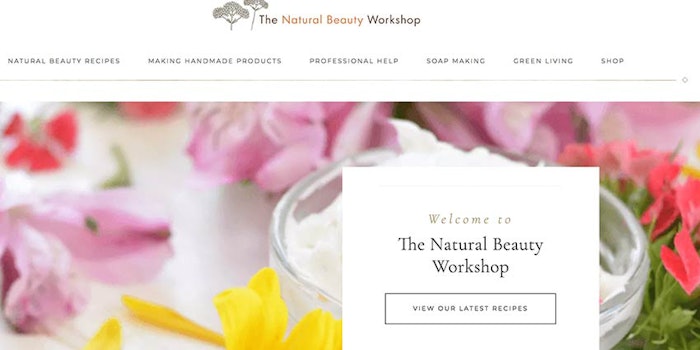 bluehost.com/blog
The Natural Beauty Workshop, the blog operated by From Nature With Love, has been recognized as the grand prize winner of the Bluehost Spotlight Awards.
The awards were designed to recognize WordPress-based websites created by Bluehost customers. Bluehost judged entries on overall creativity and originality; overall look, design, grammar and professionalism; and usage of WordPress themes, plugins and technology. The blog came in first out of thousands of entries.
Related: Beauty Online: Content First, Technology Second
"It is truly an honor to be recognized for combining my years of natural skin care and online community experience on The Natural Beauty Workshop," said Mary Helen Leonard, editor of The Natural Beauty Workshop.