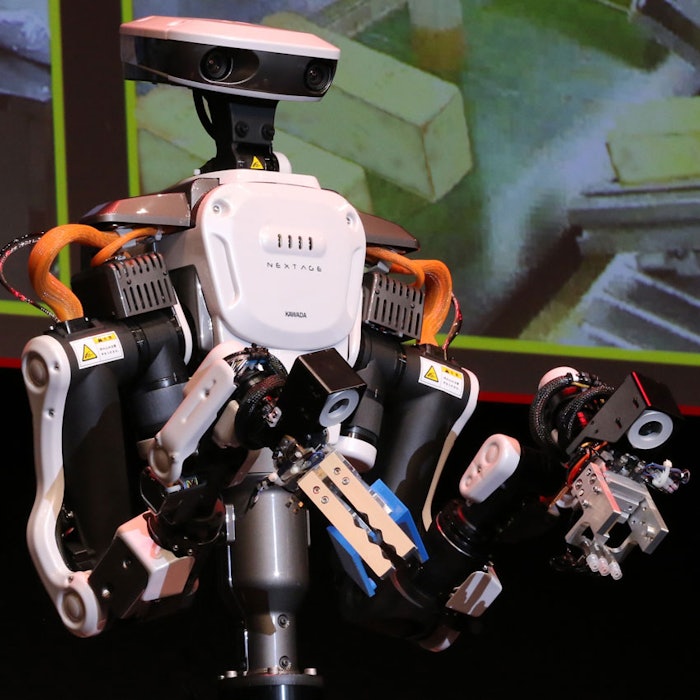 Industrial humanoid robots have made their cosmetic industry debut thanks to Shiseido.
The company explains that it will use these robots on the assembly lines of makeup products at its Kakegawa factory starting in 2017. In the factory, one human worker will work alongside two humanoid robots to produce finished products.
The personal care company has applied for a project led by the Ministry of Economy, Trade and Industry called "FY2016 Demonstration Project for the Introduction of Robots." This project has developed, demonstrated and introduced a new manufacturing system with "collaboration of humans and robots" in a partnership with Glory Ltd., a leader in robot system development.
Shiseido states that cosmetics companies are required to promote new manufacturing systems that "effectively manage high-mix low-volume production to address the ever-diversifying needs of consumers." However, it also observes that human sensibilities, which are used for in-process inspection, cannot be replaced with machines.