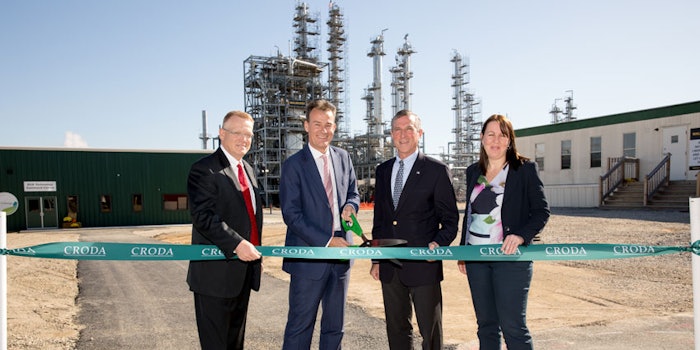 Croda is continuing its quest for sustainability with its Atlas Point manufacturing site in New Castle, Delaware. 
According to Croda, this new plant is capable of producing 100 percent renewable, 100 percent bio-based non-ionic surfactants for use in consumer products. These ingredients are to be sold under an eco brand prefix. 
How Does it Work?
The new site expansion will allow Croda to use bio-ethanol derived from natural feedstocks for the manufacturing of its surfactants. The company explains this will help increase the bio-based content of ethoxylated products and will reduce its reliance on fossil fuels. 
CEO of Croda, Steve Foots, said, "At Croda, investing in sustainability and innovation is our lifeblood. We invest in the strength of our global team to develop new ideas, using renewable resources, that maximise the benefits of sustainability for each for our customers. Thanks to this investment, we will now offer our customers a strong alternative in terms of renewability and performance to replace petrochemical-based ingredients in their formulations without compromising performance. This will help our customers reach their own sustainability goals and serve the needs of their customers."
Visit our Facebook page for a video interview with Sandra Breene, president of personal care, to learn what this means for cosmetic/personal care formulations.