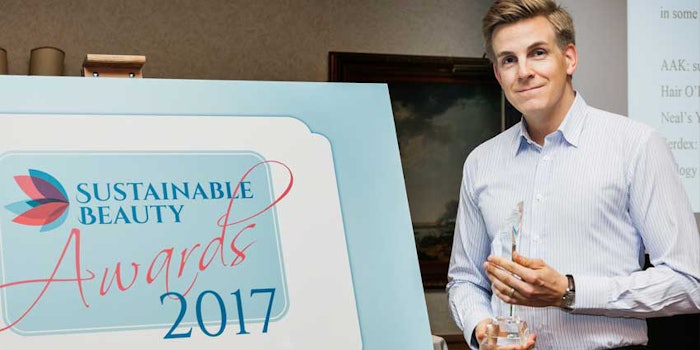 AAK's work in West Africa to promote sustainable sourcing of shea through the Kolo Nafaso direct sourcing program was honored with a 2017 Sustainable Beauty Award. The awards consist of five categories, each reflecting an aspect of sustainability.
The Sustainability Pioneer Award recognizes an individual in the beauty industry who is a leader in some aspect of sustainability. The award was presented to Carsten Jaeger, global marketing director, AAK Personal Care, at a reception hosted in Paris, France.
The company's direct sourcing program functions in Burkina Faso and Ghana, providing more than 115,000 local women who collect shea with access to pre-financing, education and logistical support.
"AAK leads the way in developing sustainable, innovative and technologically advanced shea-based ingredients for the beauty industry, opening up new opportunities for both cosmetic formulators and the women in West Africa who rely on shea for an income," explained Jaeger. "We have a high level of loyalty among the women and villages that are engaged in our direct sourcing program, and the number of women is growing every year. The satisfaction of the engaged women comes from—among other things—the improved financial conditions that they enjoy from trading directly as well as the education, operational support and logistical support that they get from AAK."
"AAK is a deserved winner of the Sustainability Pioneer Award for its work on sustainable sourcing of shea," added Amarjit Sahota, president of Ecovia Intelligence and organizer of the Sustainable Beauty Awards. "By working directly with the women in West Africa, the company is creating positive social impacts, whilst developing sustainable ingredients."
The company's sustainability is beyond shea with all ingredients originating from renewable, natural sources. Additionally, AAK is working toward reducing consumption of energy and water, waste and emissions.