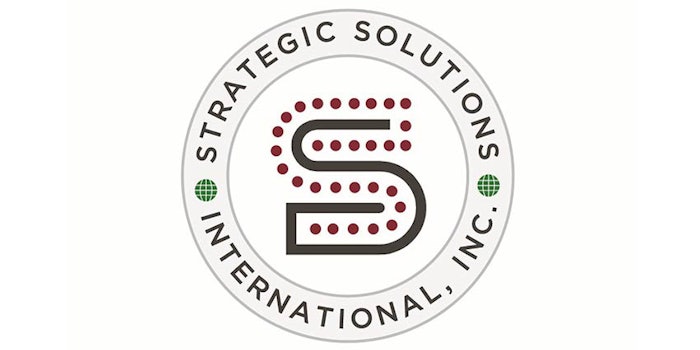 Strategic Solutions International (SSI), a woman- and minority-owned boutique category growth management firm, has announced it's joined the Nielsen Connect Partner Network, an ecosystem of solution providers for retailers and manufacturers in the consumer packaged goods (CPG) industry.
Over the past 16 years, SSI has grown to become a major resource for category growth management, servicing principal players in the multicultural beauty space and iconic brands such as SheaMoisture, Pantene and Carol's Daughter.
As a Nielsen Connect Partner, SSI will gain direct access to Nielsen data and will be empowered to combine Nielsen's broad-sweeping, trusted data with SSI's micro-level insights. Jointly, this relationship will bring deep and industry-moving, multicultural intelligence to global CPG manufacturer and retail clients.
SSI launched in 2004, the brainchild of business strategist Romina Brown, who has more than 20 years of sales, marketing, category management, general business management and international luxury goods experience culled from mid- and senior-level executive roles in sales and marketing at such Fortune 500 companies as Eastman Kodak Company, Sara Lee and L'Oréal USA.
"We are proud to welcome SSI, into the Nielsen Connect Partner Network," Brett Jones, global leader, Nielsen Connect Partner Network, said. "It is strategically essential for our business to align with companies like SSI that have deep category expertise, particularly within the substantial multicultural consumer market. Through this new relationship, we are shaping a smarter market."
"Nielsen's venerated commitment to the multicultural marketplace is impressive and I am energized for the power and knowledge that this new relationship will bring to the industry," said Romina Brown, CEO and president of SSI. "With data as the backbone, we are eager to expand the narrative of the multicultural consumer beyond consumption habits and behaviors to include deeper, nuanced insights."
"The beauty industry and African American community alike will feel the positive impact of this collaboration," Cheryl Grace, SVP of multicultural consumer engagement at Nielsen, said. "When you bring together two powerhouse players who are equally motivated to evolve the multicultural conversation, a more informed business and retail environment will emerge to better serve the growing population of multicultural consumers."