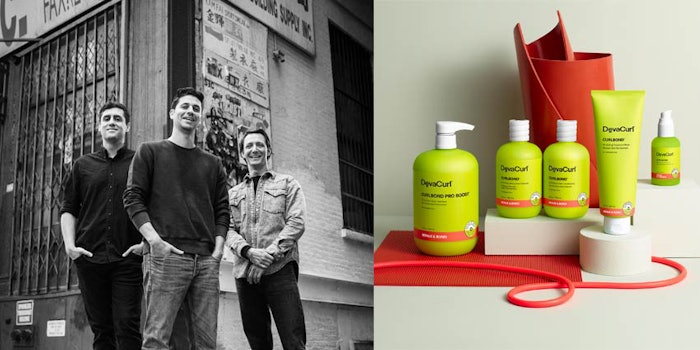 Fortress Brand and School House are pairing their global marketplace accelerator and creative agency capabilities, respectively, to offer beauty, health and wellness brands enhanced speed-to-market services. Update: Global Cosmetic Industry spoke with the organization's leadership about the partnership and what's next (see below).
The combined expertise of the firms will provide services from creation and brand identity to retail, marketing and sales on platforms such as Amazon. 
Meanwhile, School House will open School House Studios, a physical creative content studio, in New York City in Spring 2022. 
Fortress Brand specializes assists clients in driving growth on Amazon and other e-commerce marketplaces via its outsourced, turnkey e-commerce solution, which leverages proprietary data analytics. It offers reseller protection, product development and advertising services.
The firm currently works with 45 beauty, health, and wellness brands, including Glow Recipe, Youth to the People and HUM Nutrition.
School House, which was profiled by Global Cosmetic Industry in September 2021, provides creative services for beauty brands, including strategy and creative development, creative production, architectural design, and industrial design.
Among its 75 current and past brand clients are Ami Cole and IDEO Skincare, Dr. Dennis Gross Skincare, Joanna Czech, Kosas, Pat McGrath Labs, Tata Harper Skincare, La Mer, Elemis, and L'Occitane en Provence.
"The accelerating number of beauty, health, and wellness brand launches, combined with rising global supply chain concerns and competition, underscores Fortress Brand's primary focus on identifying forward-thinking solutions for its client needs," said Alex and Matt Beer, Fortress Brand's co-CEOs and founders. "The collective Fortress Brand and School House vision is to redefine the concept of client relations and brand partnerships by thoroughly understanding our brand partners' every need. Together, we can then drive growth through each stage of the brand lifecycle, equipping our brand partners with the right tools, teams, and support to meet those needs. The School House partnership represents an important milestone in our continued evolution into the leading global omni-channel accelerator for beauty, health, and wellness brands."
"At School House, our mission has always been to ensure a distinct point of difference in every beauty brand we touch–from voice and tone, visual identity and creative strategy, to campaign content and environmental design," said Christopher Skinner, founder and principal of School House. "This is our mainstay. The creative outcome is always unique. We are thrilled to now expand this philosophy by offering our clients a trusted partner in Fortress Brand that can continue the brand's lifecycle through a powerful presence on the world's most rapidly growing marketplaces and channels."
School House x Fortress Brand Interview
Fortress Brand is an expert in e-commerce marketplaces; how can its knowledge help inform brands pre-market?
SHxFB: Fortress Brand harnesses data and leverages a decade of focused experience to inform strategy. Through our in-house team of experts and our proprietary technology we have a deep understanding of the landscape, and provide data-driven consultation on trending products and ingredients, competitors, seasonality, demand planning, logistics and legal requirements, and marketplace readiness across international regions.
This equips brands to develop strategies for new launches, product development, product and brand positioning, global expansion, operations and ultimately sales growth. Coupled with School House's strengths, the creative components of a data-led strategy can be brought to life through their award-winning services.
What is the nature of these online marketplaces that requires such specialization, as seen with Fortress Brand. What are the complexities that a marketplace partner can assist with?
SHxFB: Online marketplaces such as Amazon exist as their own ecosystem and, while digitally driven, differ greatly from traditional D2C ecommerce—which for the most part is a channel that brands are most familiar and comfortable with.
The algorithms behind SEO and PPC vary to Google's, for example; the marketplace determines whether products can be listed and why; the legalities behind selling and brand control are nuanced (from controlling unauthorized resellers, registering the brand and selling in international regions); data is limited without the appropriate technology; and the logistics are complex—from navigating regions such as Europe, to FBA and inventory caps, and achieving standards for Prime shipping via FBM.
And, not to mention, that each of these areas are continuously evolving and changing.
Navigating this efficiently and effectively requires specialized knowledge and a concerted effort, which developing in-house on a brand level is extremely difficult and expensive to do.
Fortress Brand has invested in developing advanced capabilities and proprietary technology in-house, absorbing responsibility for the challenges faced when selling on marketplaces and providing each client with a dedicated team of specialists across every function to drive sales growth.
Tell us more about the forthcoming content studio? What types of projects will be developed there? Why did SH determine this was a key client need?
SHxFB: The demand for content is ever-growing and, up until now, School House has been able to facilitate this through external artist and talent partnerships, which comes at a premium price per asset.
This approach has led to incredibly successful content for the likes of Dr Dennis Gross Skincare, Fashion Fair, Kevyn Aucoin, Joanna Czech, etc., but the cost eliminates our ability to partner with independent and growing brands or brands that need more content at equal quality for a more accessible price per asset.
Through an in-house studio supported by on-staff artists we are able to continue our quality creative but pass along the savings to our client partners, allowing us to capture more and more often. School House will continue to work with external artists when the client and budget allows.