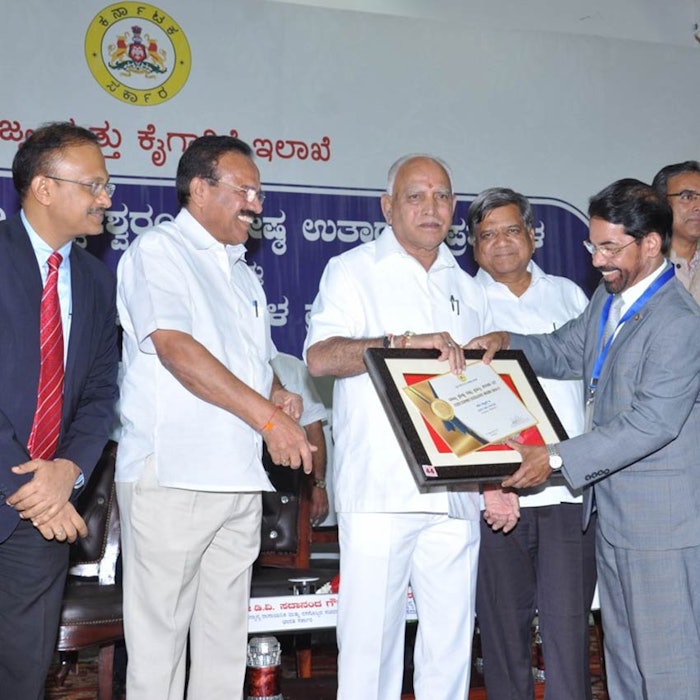 Sami-Sabinsa Group Receives Government Recognition for Export Excellence The Visveshwaraiah Trade Promotion Centre recently recognized the Sami-Sabinsa Group's export success under the approval of the Industries Department for the Government of Karnataka, India. The group's parent company was also the recipient of three export excellence awards for fiscal year 2016-17.
Awards:
Platinum award for Best Pharmaceutical Export Company of Bangalore District, accepted by Joy Ummen, IAS (retired), Sami Labs Limited vice chairman
Platinum award for Best Export Pharmaceutical Company of Bangalore Urban District, accepted by Anju Majeed, Ph.D, Sami Labs Limited director
Award for Best Export Pharmaceutical Company of Tumakuru District, accepted by Shri V. G. Nair, Sami Labs Limited CEO and director
"We are honored by Visveshwaraiah Trade Promotion Centre's acknowledgement of the contributions the group makes to the growing export success of Karnataka State," said Sabinsa founder Muhammed Majeed, Ph.D.