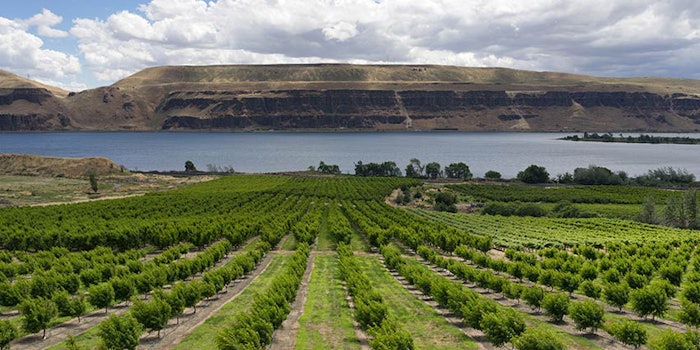 Columbia Basin Bioscience (CBB) has opened a vertically integrated, single-site cannabidiol (CBD) production facility. The company was created to put the full production chain in a single location.
CBB is currently harvesting from its 2,000-plus acre hemp farm in Hermiston, Oregon, with a yield of more than 10 million pounds. Its first production of full spectrum distillate and CBD isolate will be made available in January.
Related: CBD, Sqaure and Facebook: the Challenges of Cannabis Beauty
The company's ideal consumer buys large quantities of distillate or isolate to use in health and beauty products, consumer products and nutritional supplements.
The facilities include a 168,000 sq. ft extraction facility, which can process more than 50,000 pounds of biomass a day, and a 20,000 sq. ft ISO 3 clean lab space, which allows for research, testing/developing new techniques and applications in the CBD industry.
Related: The Major Factors Expected to Catapult CBD Skin Care Growth Through 2027
Vertically integrated, single-site facility advantages, according to CBB:
Purity: because of its closed loop supply chain and on-site testing, CBB claims it is capable of maintaining quality assurance
Consistency: because of its control over every phase of growth, CBB claims it maintains a high degree of consistency
Delivery: because of its single location, CBB claims it eliminates the need to ship biomass to processing facilities, and in turn shortens timelines
"Because we control all aspects of production, from soil to isolate, we are able to guarantee product quality and consistency," said Alan Cleaver, an agronomist, third-generation farmer and CBB's co-founder and president. "Our aim is to set new, higher expectations among CBD customers looking for supply chain partners they can trust."
"Everything we have done to date has been focused on consistently producing products through our advanced extraction process that have a very high degree of purity and potency," said Shawn Fleming, CBB's co-founder. "We all know that better quality CBD translates into better quality consumer products that deliver powerful benefits to the end user."