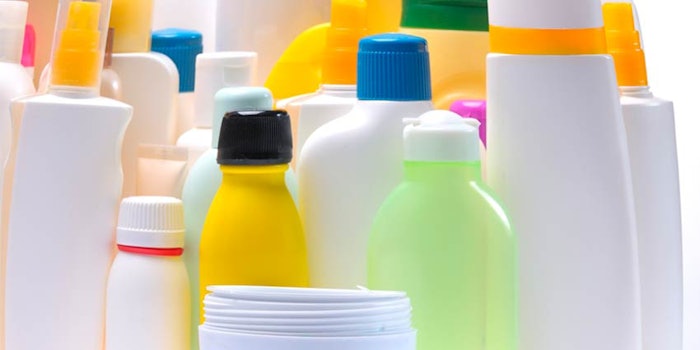 Biosynthetic Technologies has announced Jakob Bredsguard, who is one of the companies founders and is named on more than 30 of its patents, will now be leading the food, drugs and personal care division as its president.
In his new role, Bredsguard helps support corporate strategy, commercialization efforts, business development, commercial sales and formulation efforts.
Biosynthetic Technologies also launched its first product line, BioEstolides, at the NYSCC Technology Showcase in New York. BioEstolide esters are new renewable plant-based emollients that combine high stability and exceptional moisturization characteristics. They are impart a light satiny and non-sticky feel, excellent absorption and superior functionality as emollient. When used in skin care, hair care and decorative applications, BioEstolides imparts a luxurious feel and absorbs quickly.
The product's oxidative and hydrolytic stability properties provide considerably longer shelf life than other natural/naturally derived oils. Additionally, BioEstolides exhibit inherent UV absorption properties, are renewable, non-GMO, vegan, kosher, halal, natural and fully sustainable. These highly functional "biosynthetic" oils available in three viscosity grades and have numerous uses in cosmetic and personal care applications.
"We are honored to have [Bredsguard] run our food, drugs and personal care division," said Mark Miller, CEO of Biosynthetic Technologies. "[Bredsguard] brings talent, expertise and energy to the table. We are very fortunate to have him by our side as we continue to expand Biosynthetic Technologies and develop natural and sustainable products for different applications. [Bredsguard] is an accomplished executive who will lead this new division to success."
"We are pleased to announce our new division and entrance to the personal care market space with our BioEstolodes," said Bredsguard. "In addition to these esters being sustainable and natural, we are proud to say that they are manufactured in a facility that runs on 100% sustainable energy. Our high-performance BioEstolides are a new, bio-based alternative to existing raw materials and offer benefits that will have a significant impact on the personal care marketplace."