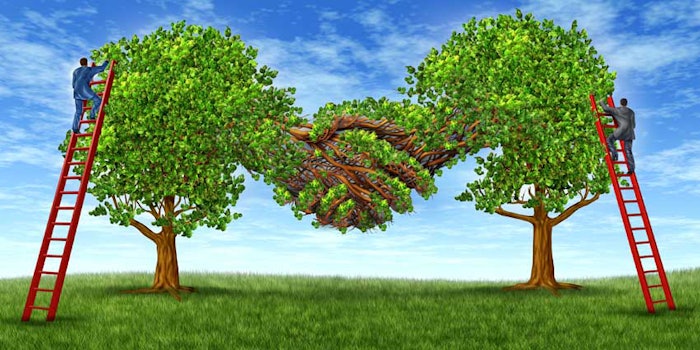 Aurora Cannabis Inc. and Radient Technologies Inc. have signed a memorandum of understanding (MOU) for the joint development and commercialization of superior and standardized cannabinoid extracts for cosmetics. The news comes as cannabis-centric brands ramp up in the beauty and personal care space.
As part of the MOU, Aurora will invest up to $2 million into Radient by means of an adaptable debenture, subject to specific conditions precedent being fulfilled.
A Radiant Background
Radient's facility in Edmonton, Alberta extracts natural ingredients for a variety of industries, which includes food and beverage, nutrition, supplements, pharmaceuticals and cosmetics. The facility operates at 20,000 square feet with a GMP certification and a Natural Health Products Directorate license.
The company operates under specific quality control with patented extraction technology it owns. Scientists at Environment Canada originally developed said technologies, which proved capabilities of:
Producing high-quality standardized extracts with faster throughputs
Improved yields
Higher purities
Lower costs in comparison to conventional extraction methods
"Radient's technology promises a significant advance in both quality and efficiency of cannabis extract production," said Terry Booth, CEO. "This is especially important considering global market dynamics, which point to strong demand for cannabis derivative products. Importantly, Radient's extraction technology has also been proven to deliver superior preservation of aromatic compounds known as terpenes, which are key to the cannabis consumer experience and the Aurora Standard."
"We are very excited by this potential partnership with Aurora, given their leadership position in the medical cannabis space and the exceptional quality of their products," added Denis Taschuk, president and CEO of Radient. "The combination of Aurora's recently announced capacity expansion with our proprietary high-throughput extraction technology has the potential to play an important role in meeting the fast-growing demand for quality cannabinoid extracts."
Behind the Scenes
Aurora recently started construction on a production facility in Leduc County, Alberta, measuring at 800,000 square feet. The company is a licensed producer of medical cannabis under Health Canada's Access to Cannabis for Medical Purposes Regulations.
Aurora will fund the collaboration through the debenture—under the MOU terms—which will have a two-year term, bear interest at 10% per annum and will adapt into units of Radient at a conversion price of 14 cents per unit.
Each unit will consist of one common share of Radient and one share warrant, which will be exercisable within a 24-month span for one common share of Radient at an exercise price of 33 cents per warrant. The debenture is subject to all necessary regulatory approvals, including the TSX Venture Exchange approval.