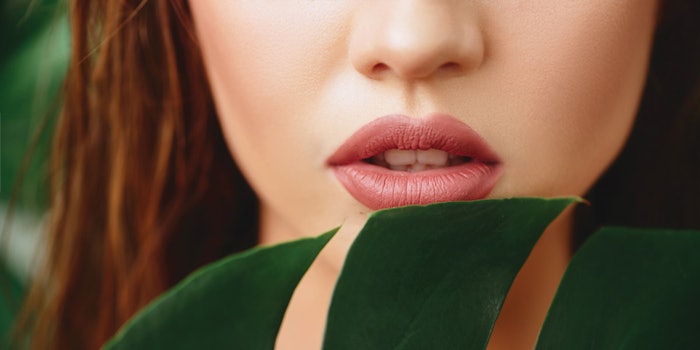 The Future of Sustainable & Clean Beauty
A more holistic view of product lifecycles is paving the way to beauty's future
The beauty industry is undergoing a complete sustainability transformation, from ingredient technology and best practices to eco-friendly packaging and ethical practices. In addition to a range of new technologies and services coming to market, a new report outlines key metrics for judging the industry's progress.
3 Ways Beauty is Becoming More Sustainable
A recent report published in the Journal of Cleaner Productiona explores how the cosmetics industry has moved sustainability forward. According researchers Marto, et al., from the University of Lisbon, Portugal, sustainability in the cosmetics industry has received growing interest not only from consumers, but also industry, academics and organizations. Drivers include intensifying concerns over cosmetics safety; impact on the environment, i.e., deforestation; and fair trade/social effects.
As such, efforts have been made to formulate cosmetics with more sustainable ingredient alternatives, although poor performance, instabilities and aesthetic challenges have been limiting factors. Still, product developers continue to iterate next-gen solutions to make a sustainable future a reality.
1. Full lifecycle analyses
Sustainability metrics are becoming more important to business. This requires the definition of indicators and application of specific tools to measure, monitor and evaluate sustainable standards. The entire cosmetics supply chain can have an impact on sustainability, so it is important to consider all steps in the lifecycle of a product—from the initial design and sourcing of raw materials through manufacturing, packaging, distribution, consumer use, disposal or post-consumer use phase, and ultimate environmental fates.
In response, many ingredient suppliers and manufacturers have devised apps and other means to trace ingredient sourcing to ensure it meets sustainability criteria. At the same time, many types of recyclable, reusable and biodegradable packaging have hit commercial shelves.
2. Sustainable ingredients
What is a sustainable ingredient? Interpretations vary, which is why the authors of the cited report note that this term has no single, universal definition but typically refers to a product with environmentally preferable features. This designation is also typically attributed to ingredients designed with ethical, social and economic responsibility in mind.
"While it is not possible to officially label a cosmetic product as 'sustainable,' there are fair trade labels, eco-labels, and sustainability and corporate social responsibility (CSR) indexes that, in this context, tend to draw nearer to the classification of what a sustainable cosmetic is," write the report authors.
3. Sustainable transport
The sustainable transport of ingredients, materials, packaging and final products are of increasing interest within sustainability programs. Waterless formulations and concentrates provide prime examples; not only do they save on cost for shipping, but they reduce carbon emissions in the manufacturing and transportation stages, thereby lowering a company's carbon footprint.
Check out page DM1 of your October digital magazine to read these full Insider Insights.