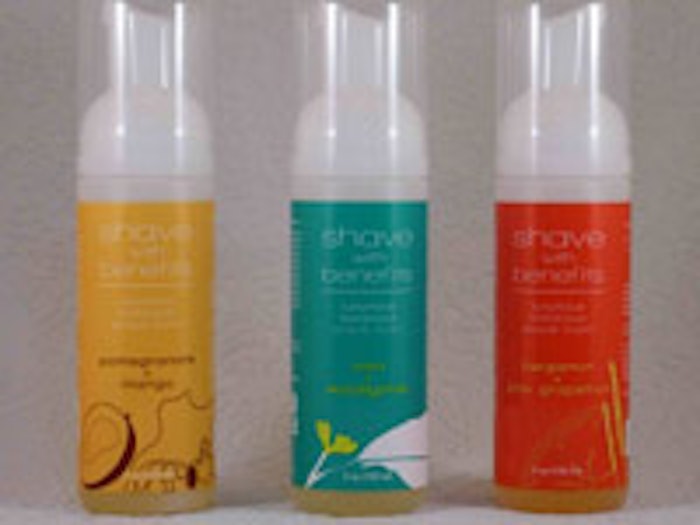 Summer is upon us, and as we all scramble to get beach ready, I know one brand that can aid in checking shaving off your summer maintenance regimen—the latest Breakout Brand, Eco-Armour.
Eco-Armour is a luxurious botanical shave foam that allows you to shave with benefits. Available in three botanical combinations: Mint + Eucalyptus, Pomegranate + Mango, and Bergamot + Pink Grapefruit, the patented Eco-Armour formula helps to eliminate nicks, cuts, ingrown hairs, razor burn and red bumps. Eco-Armour's shave formula even helps prolong blade life.
My favorite product is EA Outdoor, Eco-Armour's mosquito-repelling body spray and moisturizer. In a refreshing scent, EA Outdoor is a must-have for every man's and woman's weekend bag.
Eco-Armour was borne of necessity. Eco-Armour's founder Robert Benzinger used to cut himself whenever he shaved and suffered from ingrown hairs. Benzinger was also annoyed to see how expensive replacement blades had become, lasting for only a week. All these factors led him to take up botanical shaving solutions as a hobby.
Over the years he obtained patents that prove Eco-Armour's shaving system makes the razors perform better and last much longer. And perhaps most importantly, he succeeded in defeating all my personal shaving demons. Benzinger's wife Zoe, a licensed esthetician, got on board with Eco-Armour because her legs have never looked better or felt smoother than they have since using shave with benefits.
Currently, Eco-Armour is growing on a grassroots basis, doing local farmers markets and festivals and selling to local salons and health food stores. The beauty brand also was recently selected as part QVC's Sprouts Program.
So, after heading to Eco-Armour's website to order enough shave foam and mosquito repellent to supply your beach house, remember to be safe this summer by loading up on SPF, using a smart shaving regimen and taking care of your skin.