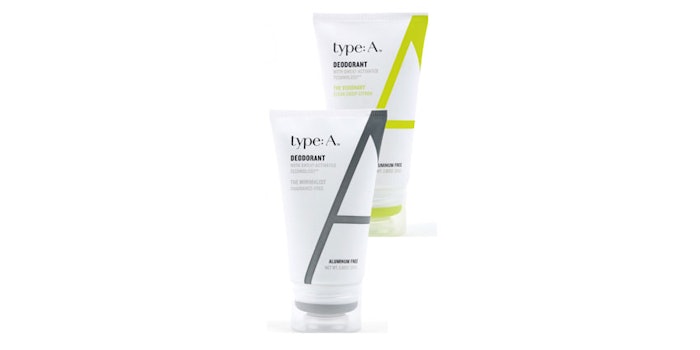 type:A deodorant has announced that it is now available at Credo Beauty. 
The deodorant's lightweight formula—created with natural and safe-synthetic ingredients—is sweat-activated. Available in a tube, the deodorant is applied to the skin just like a traditional stick format. 
type:A's dry-cream deodorant in scented (The Visionary) and fragrance-free (The Minimalist) are both available at www.credobeauty.com and all eight Credo stores. 

Co-founder and COO of Credo Beauty, Annie Jackson, said, "Deodorant is usually one of the first conscious clean beauty purchases a person makes due to the potential health risks around aluminum found in conventional deodorants. We are so excited about our exclusive with type:A because of its powerful formula, the very friendly and easy to use applicator, and doesn't stain any white clothes—great for summer."