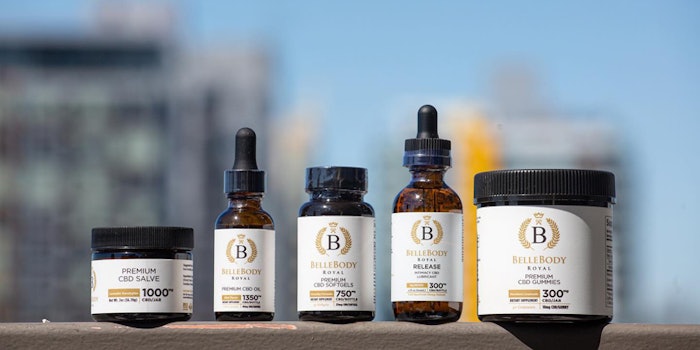 BelleBody Royal, a Black-owned CBD intimacy product company, has launched with a signature product and a full line of CBD full spectrum hemp extract.
Related: Beekman 1802 Launches CBD Goat Milk Body Soap
The signature product, Release Intimacy CBD Lubricant, is formulated with MCT oil, cinnamon extract, vanilla extract, peppermint extract, kava kava root extract, cardamom extract, ginger root extract and full-spectrum hemp extract. It contains 300 mg of CBD. 
BelleBody also offers CBD softgels, tinctures, balms and gummies ranging from 300 mg to 1,350 mg of CBD per bottle. 

Podcast: Sexual Wellness and Beauty
KD Hall, co-owner of BelleBody Royal said, "We are proud to be black-owned and providing high-quality products for all. I can't wait until the world gets their hands on Release, so you can please or soothe yourself with or without a partner."
David Hall, co-founder of BelleBody Royal said, "For us, we've always believed in those values, the value of love and the value of self-care."