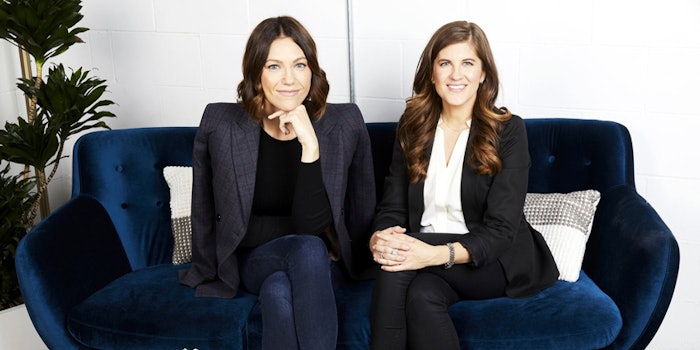 The CBD beauty frenzy currently shaking up the industry has provided countless opportunities and challenges.
From uncertain regulations to standing out from the horde of brands jumping on the hemp-derived bandwagon, entering the CBD beauty market is easier said than done. 
LA-based CBD brand Sagely Naturals launched in 2015, before the so-called "CBD gold rush." Co-founded by Kerrigan Behrens and Kaley Nichol, Sagely Naturals is currently retailed in various retailers including Neiman Marcus, Ulta Beauty and CVS. Sagely's core product collection includes the Relief + Recovery line (targeted at pain relief), Tranquility line (targeted at stress) and Drift & Dream line (for sleep).
Global Cosmetic Industry caught up with Behrens—who acts as the company's CMO—to learn her advice for making a name for yourself in the fast-growing market, staying on top of the changing regulatory environment and what she and Nichol have learned since launching Sagely Naturals. 
Global Cosmetic Industry: New hemp-derived CBD products are being launched at lightning speed. In your opinion, what does it take to stand out/make a name for yourself in this fast-growing market?
Kerrigan Behrens (KB): In my opinion, you really need to know who your customer is and place an emphasis on quality in order to stand out in this fast-growing market. There are a ton of new CBD products that are being launched into the market that don't seem to have given much thought to their brand or who they're marketing to. They may as well be white labeled products—the gel capsules and the salves are off the shelf formulas. These products are generic and the quality is questionable at best. In my mind, it's a problem for the industry because some people who are trying CBD for the first time may not have the best possible first experience.
We've taken the opposite approach—we spend a lot of time talking directly to our consumers so we intimately understand their needs and how we can meet them. We also have best in class quality programs - we know the farmers and extractors of our broad-spectrum oil, we manufacture in GMP certified facilities, and we quadruple test each batch of products that's sold. 

Global Cosmetic Industry: Is it difficult to stay on top of CBD regulations?
KB: Staying on top of CBD regulations is time-consuming and complex. While the Farm Bill of 2018 made hemp-derived CBD legal federally, it also gave states the ability to decide how to implement the law for themselves. As a result, many states have decided that they want different things from brands who sell CBD—some want specific labeling requirements, others want specific testing. It's not possible for us to have a different label for every state in which we sell our products so we've had to get creative with how we ensure we're complying with each state's laws. The good news is that we have an amazing team of attorneys—both in house and externally—that help us stay on top of the changing regulatory environment.

Global Cosmetic Industry: What about the market surprised you most when launching Sagely Naturals?
KB: When we launched Sagely Naturals in 2015, the market was completely different than it is now. To find CBD, you had to go to a medical marijuana dispensary (or maybe, if you were lucky, they might carry it in your local natural food store). A lot of the products on the market were derived from marijuana, not hemp, and were in unfamiliar forms of products like tinctures and vape pens.
Once Kaley and I realized that CBD had the ability to change a lot of peoples' lives for the better, we got to work on an approachable solution that would make people feel comfortable using cannabis. Our focus was to create familiar products—like lotion or supplements—that people already have in their bathrooms. We also wanted to honor the fact that this is a plant-based medicine by ensuring that we never add any toxic ingredients to our products.