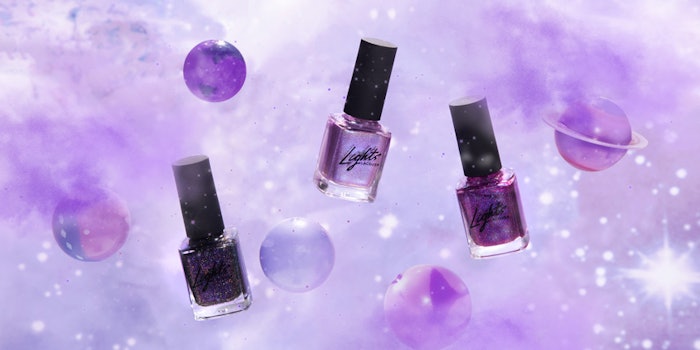 Lights Lacquer nail brand is releasing its Supernova collection featuring three holographic lacquers.
Further reading: Lights Lacquer Sweet As Summer Collection Brings Vibrant Colors to Nail Routine
The collection includes these shades: 
Nebula: Lavender shimmer with blue-gold holographic
Zeonon: Fuchsia pearl with blue-violet holographic
Protozoa: Deep purple with a blue-black base and rainbow holographic
Brand owner KathleenLights was inspired by 1999 film "Zenon: Girl of the 21st Century" to create the Supernova collection.
The vegan, cruelty-free brand is launching Supernova on August 20, 2020. The collection is available at www.lightslacquer.com.