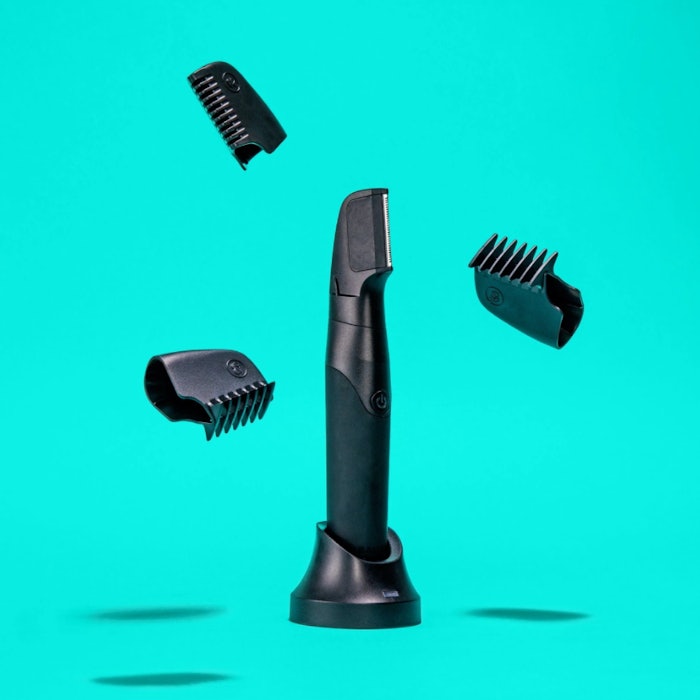 Ballsy's latest launch—B2 Balls & Body Trimmer—features two trimming heads for trimming different areas of the body. The Body Trimmer Head is a traditional horizontal head, while the Ball Trimmer Head is a vertical head designed for hard-to-reach areas.
Related: Body Care's Growth Trajectory
The B2 Balls & Body Trimmer is waterproof and utilizes a testicle-safe blade and 7,000 rpm motor. It comes with a cordless charging base, a nylon travel bag, three ball trimmer guards and four body trimmer guards.
The new trimmer costs $69; available at ballwash.com.