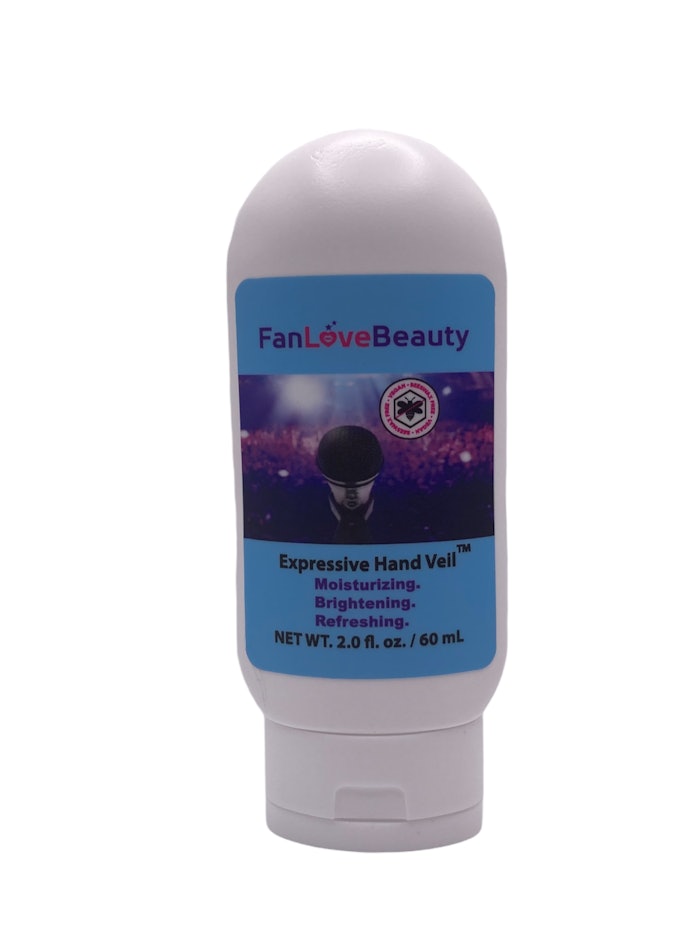 FanLoveBeauty has Allure Store events scheduled for August 6, 2022 and September 17, 2022. The brand recently launched its Express Hand Veil, inspired by comedian and show host Steve Harvey who always uses a hand cream prior to his speaking engagements because audiences tend to watch his hands when performing.
The product cares for the hands without leaving a trace of grease, per the brand.
Ingredients: 
9-steam-9-dry process of botanicals to brighten and smooth hands. According to the brand founder, Ginger King, "9-steam-9-dried process is unique to the Korean manufacturing process where they steam the ginseng and dry it nine times to get the maximum potency."
Organic flaxseed, mango, avocado oil and butter to effectively moisturize.
Natural peppermint and orange oil for a refreshing sensation.
FanLoveBeauty has also announced the launch of its Face Reboot Mask later this month, which uses the same 9-steam-9-dry ginseng as an intensive booster for a brighter and firmer complexion.