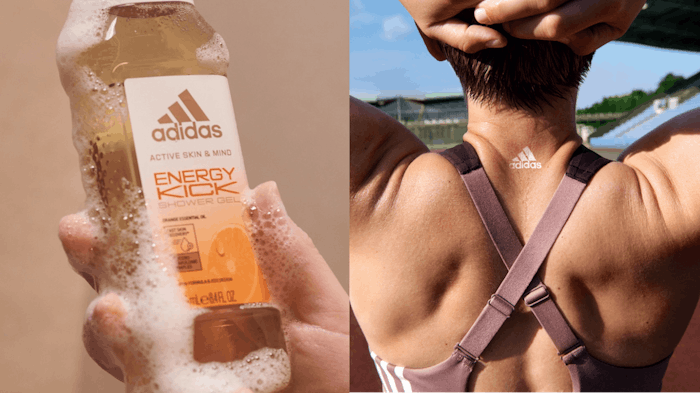 Coty
Coty and Adidas have partnered to launch the Active Skin & Mind range of deodorants and shower products that work together as an active support system.
The new range is said to refresh and rebalance the senses after working out, designed to help athletes achieve optimal performance and recovery. The products contain a complex of glycerol and hyaluronic acid that aids rapid skin moisture recovery and increase the skin hydration level, while protecting it from dryness.
Active Skin & Mind shower gels use sulfate-free and clean formulas, suitable for those with sensitive skin types. The vegan shower gel formulas are 98% biodegradable, packed in 100% recycled material and refillable, while the packaging for the roll-on deodorants is made with 25% recycled glass and 98% recycled plastic caps.
The range also includes plastic-free options including shower bars and deodorant sticks with paper-based packaging.
Nadja Körner, VP adidas at Coty said, ''We are so used to focusing on our exercise regime that we forget to take a moment and make a conscious, active decision about our care products, which is just as important. The new Active Skin & Mind range is designed specifically for the active, ensuring they can level up their performance and get the powerful mix of ingredients they need. The range is also completely eco-friendly."