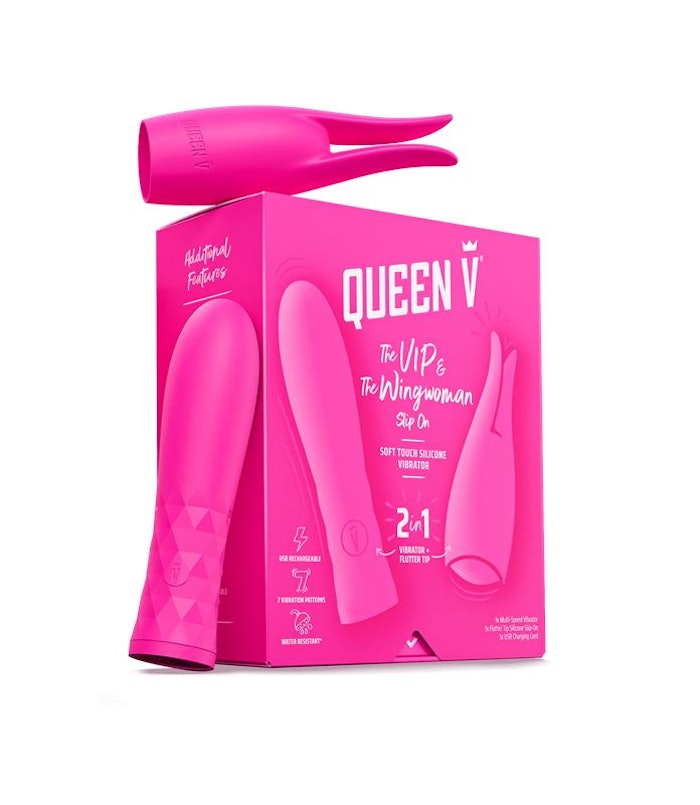 Queen V has launched The VIP & The Wingwoman Slip On vibrator and flutter tip attachment, available exclusively at Walmart.com and Walmart stores nationwide.
Made with a soft-touch and flexible composition, the vibrator and attachment duo are easy-to-use, water-resistant and compact.
For a change in sensory pleasure, slide The Wingwoman Slip On over the The VIP and experience different sensations. 
It is suggested The VIP and The Wingwoman Slip On be used with water-based lubricants.