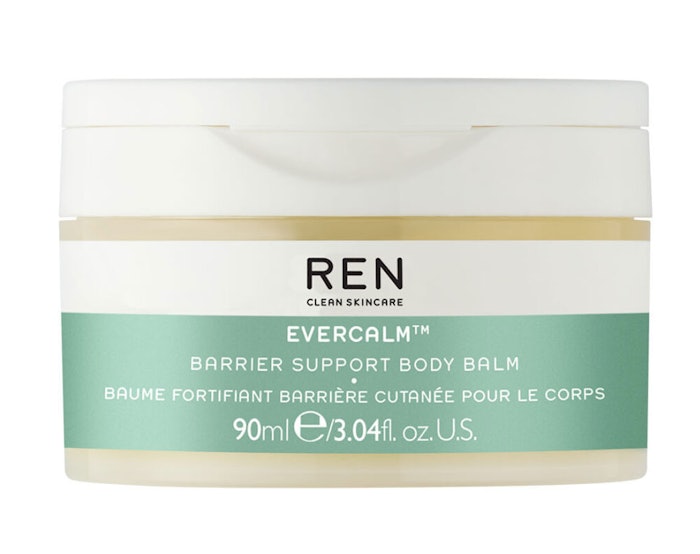 Ren
has broken its Evercalm range into the body care sector with the Evercalm Barrier Support Body Balm ($45).
Skin barrier searches were most often associated with searches for product formats like cream, oil and serums.
Key ingredients in the buttery balm-to-oil Evercalm Barrier Support Body Balm include Camellia japonica seed oil to soothe sensitive skin symptoms such as redness, as well as a safflower-ceramides complex and a complex of sunflower oil, upcycled apricot kernel oil and sweet almond oil to strengthen the skin barrier.
Key product claims include the repair of  dry skin and the soothing of itchy, irritated and visibly inflamed skin. The balm also reportedly nourishes for 72 hours. The formulation is also microbiome-friendly, per Ren, and can address dry patches on elbows, knees, heels and hands.
It can also soothe chafing following a tattoo, laser treatment or post-shave.
The formulation can also address irritated armpits after a shave or soothe the skin following sun exposure.