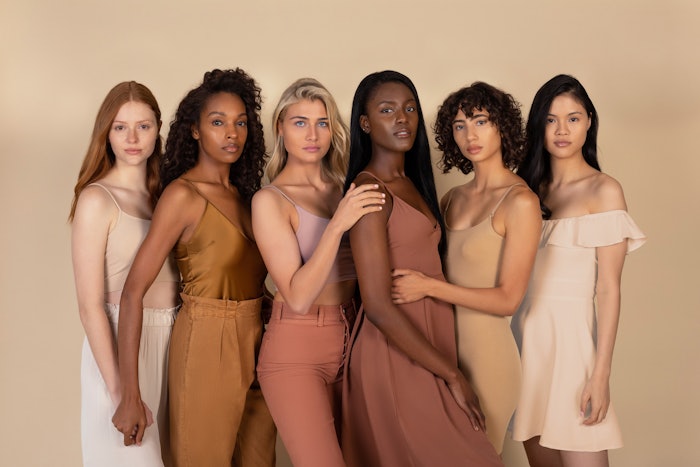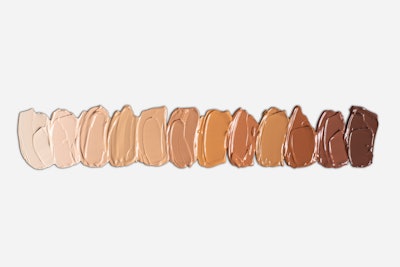 Tinge has updated the formula and packaging for its hero product, The Tinge Tint ($44), a water- and transfer-resistant body makeup. 
Available in 12 undertone-oriented shades, the 2.0 version is formulated to feature a serum-like texture that offers a quicker dry down time, per the brand, as well as improved water- and transfer-resistance. The formulation delivers long wear, up to 48 hours, per Tinge.
Key ingredients include niacinamide and hyaluronic acid.
The updated packaging is airless and travel-friendly. Click here to see the original packaging.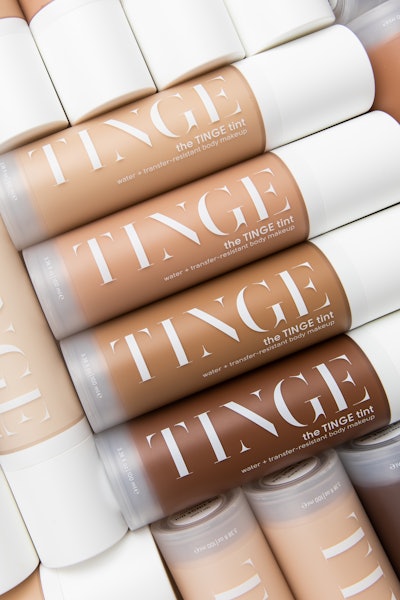 As part of the roll out, the brand is offering shoppers a "try before you buy" offer that allows customers to try out the full-size product for a 10-day period, only paying for what they keep. The products are available to purchase at https://tingebeauty.com.
"We are always on the lookout for new ways to improve and innovate," said Kourtney Leigh, Tinge founder and CEO. "Our customer satisfaction and ultimately confidence is driving our commitment to continually offer the most exceptional products in the body category."
She added, "The idea of bringing an in-store experience to customers from the comfort of their own home unlocks so much potential. Beauty products, particularly body makeup, are extremely personal. It's top priority for our team that customers have the ability to experience the shade as well as the updated texture and finish on their own terms with no risk."