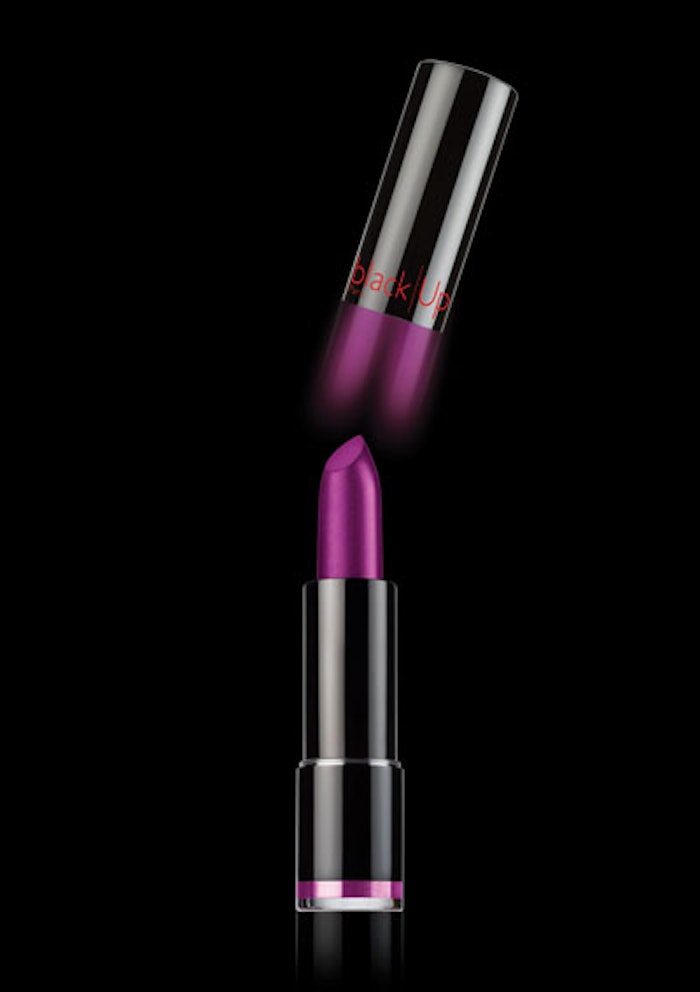 Ethnic minorities, now one-third of the U.S. population, are expected to become the majority by 2042.
Bioactive botanical ingredients will become more pervasive as the natural and organic market matures.
A multitiered approach to building brand awareness will become more necessary.
Channel marketing should be included in the strategy to integrate ethnic media, authority experts or spokespersons for credibility, visibility and reach.
Sampling will be key to launching new ethnic facial products, as it will allow customers to find their shade match and experience the formula.
There is beauty to be found in the diversity of women all over the world, and what makes them different also brings them together—color. Thevi Cosmetics' sleek, modern line in rich and vibrant shades is just one of many new ethnic cosmetic collections that celebrates the unity of color.
"Color is influenced by lifestyle, fashion, home décor, tradition and every aspect of our lives," says Thevaki Thambirajah, founder of Thevi Cosmetics. "We have an opportunity to emphasize not a trend but an everyday expression of self, femininity and powerfulness in a dramatic way for every woman through color cosmetics."
The opportunities are undeniable. Ethnic consumers generally buy and use more makeup and are more playful with color. "When compared to the general population, ethnic women have a high percentage rate of makeup usage, beauty spending and the number of beauty brands purchased," says Delia Grant, Avon's senior manager for U.S. marketing, color.
Recognizing the value of these consumers, mainstream beauty brands are increasingly and successfully targeting ethnic consumers with expanded shade palettes, relevant spokespersons and focused marketing initiatives. In the meantime, niche beauty brands are also staking their claim.
Whereas new products and technologies are more often launching internationally and then catching on in the U.S., the inverse trend applies to the ethnic market. "Typically, ethnic women, particularly blacks, look to the U.S. for innovative beauty trends and product offerings to follow," says Tina-Gaye Bernard, senior manager of marketing and sales development, Sue Devitt Beauty. "In this way, brands that penetrate the U.S. market will have a domino effect of beauty awareness, globally."
Yet, it's important to remember that within each ethnic group, there are fundamental cultural disparities, histories and origins, according to marketing consultant Fanny Fagot-Coste. So what appeals to ethnic Americans may not systematically appeal to ethnic Europeans across the board.
The New Ethnic Woman
While blacks have been the focus of ethnic marketing in the past, Hispanics are now the largest and fastest growing ethnic group, with a current population of 44 million in the U.S. This "new ethnic" demographic —light- to dark-skinned women of Asian, South Asian, Hispanic, Middle Eastern and Mediterranean descent—brings economic value, because it is still underserved.
Thevi Cosmetics launched its line earlier this year, targeting just this demographic. Inspiration for the vibrant shades used in the line came from Thambirajah's own life as a first generation American who grew up in a multiethnic culture, and who is now adapting those color traditions into everyday looks.
Lubna Khalid founded Real Cosmetics in 1999 with a similar premise: beauty without boundaries. Committed to empowerment through personal enhancement and diversity of beauty ideas, she enlisted the help of a makeup artist with a background in color theory to develop four true-color undertones, including red-brown, red-gold, olive and golden, ensuring makeup that complements every skin tone. Herself a Pakistani-American, Khalid was frustrated with cosmetics designed for women who did not fit neatly into typical categories of beauty and skin color.
The Real Cosmetics brand is currently undergoing a relaunch, which will feature an expanded makeup and color range, as well as fragrance and skin care, with a focus on holistic beauty. "The new beauty paradigm is about women loving who they are—mind, beauty and soul," said Khalid. "It's not just external, it's internal. " She believes this new paradigm is the future of beauty. Khalid is seeking capital for franchise stores featuring the expanded line, potentially using a similar retail concept as The Body Shop.
Marketing & Distribution
Although Thambirajah plans to introduce the Thevi line to retail stores next year, she is relying on a grassroots marketing campaign to build a following first. Her goal is to partner with retailers who understand the ethnic market.
"Retailers are not confident, and it is a risky venture—especially in this economic climate," Thambirajah says. "I won't succeed unless I have a loyal customer base that identifies with the message." In the meantime, she is looking for other opportunities for consumers to test and try the products and build awareness until they are available at retail. Thambirajah has even targeted ethnic beauty bloggers to stimulate awareness, connecting with them to run trials and promotions.
Representatives who have a personal connection with consumers give companies like Avon a unique advantage when it comes to providing a total product experience. "Sampling is key to launching face products, as it allows customers to find their shade match and experience the formula," says Jessica Grunfeld, Avon manager, U.S. color marketing. The brand also consistently evaluates its palettes to ensure appropriate shades for all skin types. Because Avon is sold in so many different regions of the world, the brand can gain insights into women's diverse beauty needs. "We use these insights to create products that work with each ethnicity, whether it's whitening foundation in Asia or kohl eyeliner in India," adds Tina Haviland, director, Avon global product innovation.
Content and Connection
In today's competitive environment, in which brands have to overcome the long-held disenchantment many ethnic consumers have with products, a multitiered approach to building awareness and consumer interaction is necessary.
Brands can strengthen awareness or build a following through targeted line extensions, promotional sampling and public relations. "Channel marketing should be included in the strategy to integrate ethnic media, authority experts or spokespersons for credibility, visibility and reach," says Sue Devitt's Bernard.
Traditionally, non-ethnic companies strengthen brand awareness by using non-Caucasian celebrities to endorse their brands in print and on TV: from Beyoncé Knowles and Aishwarya Rai for L'Oréal Paris to Halle Berry for Revlon and Liya Kebede for The Estée Lauder Companies. "But advertising and promotional dollars also must be allotted for specific, ongoing outreach—it's not always enough to put an ethnic model in an advertisement," continues Bernard. "Consumers today are quite discerning and appreciate an authentic approach."
Effectively marketing beauty to ethnic consumers is about content, connection and community. First of all, content must be relevant, throughout the packaging and advertising. One of Thambirajah's goals was to provide sophisticated, educated, affluent women a prestige makeup brand with high-end packaging. "Traditional ethnic brands have been weak on packaging and marketing," says Fagot-Coste. So, stunning and innovative packaging, with up-to-date visuals, is definitely key to compete with mainstream products, not just in terms of winning the ethnic crowd, but also by enhancing product credibility.
While exceptions to this rule are rare, one is the exclusive French line BlackUp Paris, a product with a good distribution network, including prestigious department stores Galeries Lafayette and Le Printemps Haussmann, and cosmetics chains like Sephora in Europe and Africa, as well as its first makeup bar in London's Morleys department store. Through its sales outlets, the brand boasts personalized advice and customized makeup sessions. Since its creation by Fabrice Mahabo, each package is handled following strict guidelines and carries a "handmade" guarantee.
A brand's element of connection has to resonate with the consumer emotionally, through ethnic cues, a tagline, music or a compelling message. Susan Yee and her sisters rediscovered their Asian heritage while creating international niche makeup company Zhen Inc., which relies heavily on online retail, although the home party business is being explored for future growth.
"We have an Asian flair to our catalog, whether in the naming of a product after an Asian icon or through the use of takeout boxes to remind us of the days working in our parent's Chinese restaurant," Yee says. Dedicated to creating quality makeup for women with yellow skin undertones, the sisters listen to customer's needs and adapt them to fit current trends. "Stay focused; do not forget who your target customer is, and try not to be something for everyone," Yee adds, noting her company's name means "genuine" in Chinese.
Technical Concerns
Formula type and shade selection in ethnically focused cosmetics, such as Afterglow's mineral powders, presents an interesting challenge in product development. The diversity of ethnic skin tones, combined with different skin types, increases this complexity. Because the industry is seeing an increased demand for more exotic shades, quality and concentration of pigment is a primary technical consideration. To ensure the highest quality and purity of the product, Afterglow takes a hard look at an ingredient's level of refinement, as well as associated certificates for it, the reputation of its supplier, the origin of its manufacturer and the actual laboratory performance of the final pigment against those of other raw material suppliers.
"Women of all colors are moving toward more natural products that are free of many suspect ingredients," says Kristin Adams, founder, Afterglow. "However, the richer the client's skin tone, the more likely she is to place a premium on the quality and intensity of the pigment to achieve a finished look that compliments her beautiful, natural color."
Black Radiance, which is expanding its retail exposure to include U.S. drug stores beginning in February 2009, specifically formulates its products to address the needs and attributes of black skin tones. "Our newest launches address the ethnic consumer's need to find cosmetics that work with her skin tone," says K. MacDonald Parris, senior brand manager, Black Radiance. The brand's new Perfect Blend Mineral Foundation kits contain two coordinating shades of 100% mineral powder that can be custom-blended to match any skin tone. Black Radiance is also formulated without titanium dioxide, which appears ashy on black skin, making formulation for darker skin tones difficult.
For Colorescience, CEO Diane Ranger says it took 30 years of research and development for her brand to get it right. New high-tech versions of iron oxides allow her brand to bring better, stronger, clearer colors to the professional market without having to use traditional ingredients that can exacerbate skin conditions. The brand's Global Corrector and Camouflage Corrector kits address neutralization rather than "covering up." Adams concurs. "Ethnic shades have complex undertones and more intense pigments. However, at the end of the day, ethnic women want what every woman wants—cosmetics that will give her a beautiful, glowing complexion," she says.
Substance and Color
Demographics have clearly changed throughout the years, and ethnic women are spending significantly more money on cosmetic products like never before, for a natural look that enhances their unique features. But success is about more than product development. It's time for brands to look at the market differently and to be sensitive to the desires and needs of their target market.
Read about "cause" marketing and eco-friendly ethnic color cosmetic brands.