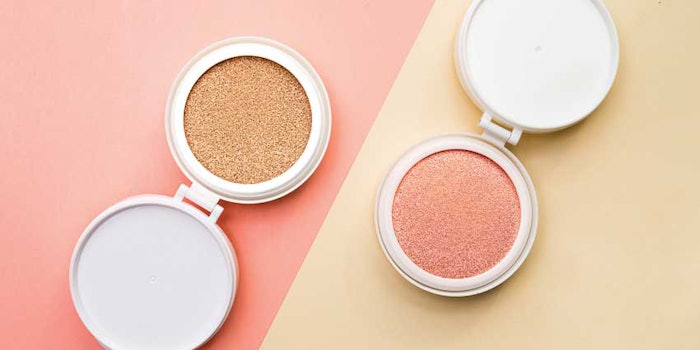 The future global focus of the beauty industry will be on Asia, simply because the numbers are just too attractive to ignore (see Asia's Next Boom Markets). Korean cosmetic exports are projected to be well above $6 billion by 2018. China and Hong Kong account for more than 67% of these exports, according to the Foundation of Korea Cosmetic Industry Institutea. And K-beauty still holds the top spot in duty-free retail, while tourist shopping remains strong in Korea, with Chinese tourists pre-ordering from travel retail sites.
Western-based marketers are already establishing R&D, marketing and operational departments in the region, which will make Asia the dominant market force impacting what innovations Western consumers will be offered. At the same time, current marketing trends dictate that Asian beauty, or A-beauty, consumers will have no more product or brand loyalty than their K-beauty predecessors, confounding Western-minded marketers.
We in the West need to realize that K-beauty is a business model, not just a product range. In order to succeed in a post-K-beauty paradigm, one has to accept that change happens much more quickly and that innovation equals survival. This calls for adopting a new model for development for global marketers in order to keep on an even footing with their Korean counterparts.
Faster Innovation
Western brands must also realize that they are competing with marketers that are focused more on the short term than the long. Working for years on a "eureka" innovation in an environment of high-volume newness and micro moments may cause you to miss your window of opportunity.
K-beauty constantly innovates by making packaging take a bigger role in the marketing story and integrating the formula and product aesthetics in the messaging. These brands use the application and dispensing to provide the surprise and delight factor. K-beauty teaches us that well-crafted, highly expressive and substantial-feeling products formulas and packaging and creatively engineered communication will win the day.
Shorter Product Lifecycles
Marketers must also accept that, in this environment of newness and incremental innovations, product longevity will be short. This is anathema to the Western marketing ideal of the product cycle, where adopting a stance that dismisses loyalty and expects that products are only purchased once, could make your career very short. But the reality leads us to a radical change in the way the beauty industry in the West has been developing product.
The old paradigms of 18-to-24-month product development cycles will fall away with the realization that the traditional calendar was designed around programming in brick and mortar retail, the scope and diversity of which is contracting. Following conventional timelines doesn't keep brands on time, it just drags out their critical decision making and undermines their innovations.
By contrast, K-beauty focuses on newness and speed to market, while eschewing the practice of touting a product as a lasting solution.b In this paradigm, K-beauty marketers create products in a more modular fashion. Innovations in ingredients, formulas, dispensing, application and packaging are developed relatively independently of each other and are assembled seven to nine months ahead of launch. This means that manufacturing and operations need to become more nimble and modular as well.
Average new product development time for K-beauty is six to eight months, with a plethora of offerings launched simultaneously with no expectation of product longevity. The consumer is encouraged and motivated to constantly try new things.
At this speed, there no time for optimization with quantitative analysis and no time for consensus or groupthink. This system actually harkens back to the more entrepreneurial epoch of the Western beauty business, when a single inspired leader held sway.
Products, Not Brands
Taking a page from K-beauty, if Western brands are to work on any loyalty at all, it's on the product level, not the brand level. Marketers should focus on star products over brand story by championing star ingredients, formulas or gestures in the application process, then work that recipe in new ways each year.
In the race to meet the millennials' demand for personalization and DIY, product mixing can be an effective platform, but brands must realize there is also a consumer desire for individual expression. K-beauty has found that simply letting the consumer dress their own product can be an effective and not-so-complicated strategy.
Bringing Asian Innovation West
While product development may change, regional consumer preferences will still determine success. The K-beauty wave grew exponentially throughout Asia over the last five years, but there seems to be little traction in North America and Europe, aside from BB creams and niche beauty.
K-Beauty innovations like water-infused formulas and masks are not new to beauty and therefore more aligned with Western preferences, whereas formats such as cushion makeup, which has become the preferred form of foundation in Korea and China, are still struggling for global acceptance. Western consumers' misperception of cushion makeup as too sheer may conflict with their desire for more coverage, which may explain why cushions haven't caught on more widely.
Similarly, these consumers are accustomed to damaging one's skin with overexposure to the sun and then treating the resulting skin issues as a problem begging for a solution. This contrasts greatly with the Asian ideal of sun avoidance and preservation of healthy skin from birth.
Likewise, Western skin care consumers are conditioned to seek out "hope in a jar," whereas Asian consumers are accustomed to using many products in a holistic, incremental, preventative approach. Clearly, the difference in cultural experiences and phases of economic development have their effects.
Curt Altmann, Marketing Director for Yonwoo/PKG, worked and resided in South Korea in 2012-13. He has held previous positions in creative, marketing, new brand development and consulting at Max Factor, Revlon, Benetton, The Body Shop and Coty.
Footnotes:
awww.kcii.re.kr/ENG/index.asp
bIt is a widely held view by K-beauty professionals that the origin of this high-churn lay in the periods of hyper-inflation in the Korean economy in the 1990s and the early 2000s. During that time, the Korean government instituted draconian price controls on a majority of consumer goods, including beauty products, to combat triple-digit inflation.
This meant that when a brand launched a face cream one year, they were not assured that the retail price would even cover the cost of goods of the product the next. Since they were prohibited from raising the price on the current product, their only option was to launch a new one. What ensued was a new selling dynamic. Rather than make any one product a savior, Korean marketers were now conditioning consumers to constantly look for the next great product story and to use many products at a time, promoting a more holistic approach.