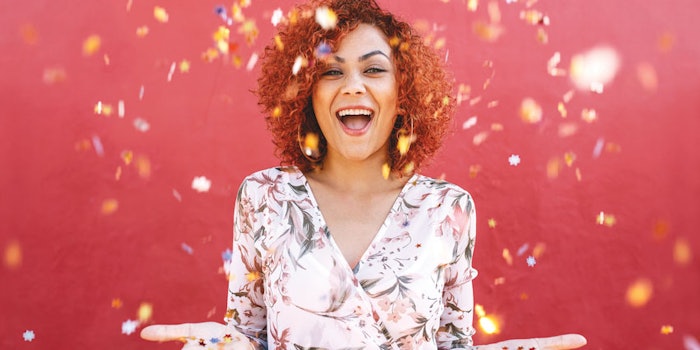 In the beauty market of 2018 and beyond, the brands that will survive will have to forge emotional connections with their consumers, leverage natural and "clean" formulations, foster wellness and increasingly use digital tools and platforms to scale their businesses.
These were the key takeaways from a pair of industry briefings hosted by CEW and featuring:d
Sarah Jindal, senior innovation and insight analyst, beauty and personal care, Mintel
Larissa Jensen, executive director, beauty industry analyst, NPD Group
Jordan Rost, vice president, consumer insights, Nielsen.
Cassandra Grey, founder and CEO, Violet Grey
Nata Dvir, general business manager, Beauty & Fragrance, Macy's Inc.
Rachel Shechtman, founder and CEO, Story
2017 US Prestige Beauty Sales
The US prestige beauty market added another $1 billion to its sales last year, totaling $18 billion, according to NPD's Jensen. Skin care brought in the largest portion of dollars gained, year-over-year, followed by makeup and fragrance.
NPD's data showed that prestige beauty is growing faster than most other consumer product categories, including toys, small appliances and housewares. However, while growth was shared by all categories, it was not shared by all segments or channels, as seen in F-1, F-2 and F-3.
Top Companies
While the top five prestige beauty companies—Estée Lauder, L'Oréal, Shiseido, LVMH and Coty—accounted for 60% of total sales, they generated just 1% of growth for the category, compared to 17% by all remaining companies, according to Jensen.
Top Markets & Channels
In the United States, the markets of San Francisco, Los Angeles and New York alone accounted for 25% of prestige beauty sales last year.
Roughly 25% of makeup, skin care and fragrance consumers shop online, according to NPD data. In fact, makeup and skin care consumers shop online more so than they do in department stores.
It's no surprise, then, that Amazon's prestige beauty sales rose 43% last year. The platform's stake in beauty is likely to benefit from a widely reported partnership with Violet Grey (see Amazon & Luxury Beauty: It's How, Not If). Amazon is also testing a two-hour deliver program with Sally Beauty in the Dallas market, and has partnered with Coty via its voice-activated Alexa system to produce the Let's Get Ready skill, which provides personalized beauty advice for consumers.
Holiday 2017
According to NPD data, beauty sales for the 2017 holiday season were up year-over-year every week, and experienced 10% growth overall, five times that of other consumer product categories. Sales gains were seen in every category for the season:
14%: skin care
8%: total beauty
6%: fragrance
6%: makeup
Home scents comprised 2% of total prestige beauty sales, but generated 20% of the gains. Heavily promoted home ancillary gift sets rose 57% this past holiday.
Jensen added that there was almost certainly some degree of self-gifting baked into the overall beauty numbers.
US Prestige Skin Care Sales: 2017
Skin care led growth among prestige beauty categories in 2017, totaling 9% growth, according to figures presented by Jensen (see F-4).
Formats, Newness Drive Growth
Facial moisturizers and "other" facial skin care products alone brought in $150 million in dollar gains to the category last year. Meanwhile, formats like gels, water and oil brought in a combined $100 million in dollar gains for 2017.
Notably, 76% of skin care gains came from brands outside the top 20, while 19% of dollar performance was driven by new launches that truly connected with consumers, according to NPD data.
Top Brands, Launches, Sub-segments & Markets
According to NPD data, the top US skin care brands in 2017 were:
1. Clinique
2. Estée Lauder
3. Lancôme
4. Philosophy
5. La Mer
The top US skin care launch for 2017 in terms of dollar volume sales was the Philosophy Purity Made Simple Pore Extractor Exfoliating Clay Mask, which had an MSRP of $35.
The top-performing sub-segments included masks, facial exfoliators, sun care and even unique shampoo products like Devacurl's Buildup Buster Micellar Water Cleansing Serum.
The fastest growing markets tracked by NPD were:
Argentina: 34%
Canada: 13%
United States: 9%
Natural Skin Care on the Rise
Natural skin care brands brought in 47% of dollar gains, according to NPD data. Meanwhile, Mintel's surveys have found that 49% of US facial skin care consumers aged 18 to 34 have purchased products that use natural ingredients.
At same time, the category has experienced heightened transparency around ingredients, said Jensen. Today, consumers not only want to know what's in their skin care products, but also where the materials were sourced and how they were produced.
For example, Tata Harper, which grew 33% last year, puts numerical codes on its bottles to track which farm raised the ingredients contained inside, while Apoterra Skincare provides production dates, organic certification and country of origin on its bottles.
Meanwhile, the Seed Phytonutrients brand of face, hair and body care products, which will launch in April 2018, contains 93–100% natural ingredients and uses "shower-friendly" post-consumer recycled paper bottles.
Skin Care Pricing Trends
Downward pricing trends have had the biggest impact in skin care, Jensen told Global Cosmetic Industry. Average prices have been dropping for years and have more recently been impacted by the lower-price K-beauty movement and value oriented segments like masks.
As a result, the average prestige skin care price sits near $30, Jensen explained, while total units are up significantly. Looking ahead, Jensen said that lower prices will continue to be a reality, though a healthy luxury market persists because consumers still place a premium on quality and trust.
2018–2019 Skin Care Forecast
Jensen told Global Cosmetic Industry that skin care will likely ride its momentum through 2018, remaining strong, if not the top-growing category.
2017 US Prestige Makeup Sales
While makeup growth hasn't matched that of past years, 6% is significant, said NPD's Jensen. New makeup product introductions last year rose 7%; however, NPD's data also revealed that breadth of distribution and greater assortment did not lead to growth for the established makeup brands (see F-5).
According to NPD Group data, 35% growth was achieved by makeup containing trending ingredients, including:
Collagen
Vitamins
Water
Natural extracts
Makeup's Top Performers
The category's top 2017 launch in terms of dollar volume sales was Urban Decay's Naked Heat Eye Shadow Palette. Top-performing sub-segments included:
Foundation
Eye shadow
Mascara
All other face
All other applicator
The top makeup brands in 2017 were:
1. MAC
2. Urban Decay
3. Clinique
4. Lancôme
5. Tarte
Top-performing brands in the category included:
Tarte
It Cosmetics
Anastasia
Benefit
Nars
Stila
Julep
Butter London
The fastest growing markets tracked by NPD were:
Argentina: 30%
Peru: 16%
Mexico: 12%
Canada: 8%
2018–2019 Prestige Makeup Forecast
Makeup growth is down, but still enviably high, Jensen told Global Cosmetic Industry. And the category comprises almost half of the industry's sales. She concluded that growth is likely to continue.
2017 US Prestige Fragrance Sales
The total number of prestige fragrance launches rose 6% in 2017, according to Jensen (see F-6). The fastest growing fragrance markets tracked by NPD were:
Argentina: 31%
Mexico: 15%
Chile: 11%
The top US prestige fragrance launches in 2017 were:
Chanel Gabrielle: $30.9 million
Gucci Bloom: $22 million
Y for Yves Saint Laurent: $15.4 million
Woman by Ralph Lauren: $15 million
The top female prestige fragrance brands in the United States for 2017 were:
1. Coco Mademoiselle
2. Chance
3. Amazing Grace
4. La Vie Est Belle
5. Daisy Marc Jacobs
The top male prestige fragrance brands for 2017 were:
1. Bleu De Chanel
2. Acqua Di Gio Pour Homme
3. Sauvage
4. Armani Code
5. L'homme YSL
Natural & Home Fragrance Drive Growth
Natural fragrances comprise less than 1% of the US prestige fragrance category, but now outpace the growth curve of artisanal brands, according to NPD data. Natural fragrances have also generated 50% dollar volume growth since 2014.
According to NPD research presented by Jensen, 20% of consumers would wear more fine fragrance if they could find a natural product, while 12% are willing to pay more for natural fragrances.
The data is notable as the general industry is hit with increased pressure to disclose ingredients. Last year, Unilever announced that it was working to disclose its fragrance ingredients to consumers, similar to programs started by companies like SC Johnson. Meanwhile, startups like Phlur are fully transparent about their ingredients—including synthetics—in their formulations.
Meanwhile, the hygge trend helped generate further growth in the home fragrance category. Today, said Jensen, 85% of the US population over 18 uses home scent. According to NPD data, home scents make surveyed consumers feel:
50%: relaxed
34%: cozy
30% uplifted
2018–2019 Fragrance Forecast
Fragrance sales ticked up at the end of 2017, said Jensen, even before the holiday kicked in. Plus, consumers are increasingly enjoying scents in a different way, such as with home fragrance, opening new avenues for expansion.
Natural, Sustainable & Clean Beauty
According to data presented by Nielsen's Rost, sales of personal care brands making natural claims grew 9% last year, slightly slower than the 11% and 10% experienced in 2015 and 2016, respectively. A similar trend was seen in natural beauty care, which also grew 9% in 2017, compared to 16% and 11% in 2015 and 2016, respectively.
While there is no one path to natural or sustainable beauty, Rost told Global Cosmetic Industry, in all cases natural beauty must be about authenticity: Brands simply have to deliver what they say they will.
Rost added that, when responding to fads and micro-trends, brands need to make smart bets on the trends that can ladder up and connect to a more systemic shift in the market. While agility is crucial, brands must execute with authenticity in order to be successful.
Clean Beauty Data
Rost added that, increasingly, natural is being defined less by what's included in products than what isn't. Enter: clean beauty.
The clean beauty concept is rising as consumers actively seek out products that they perceive as simpler and purer, said Rost. Consumer sentiment varies somewhat by category, but a significant push against synthetic ingredients is present across surveyed categories, per Nielsen data:
10%: portion of hair care buyers who want to buy products without artificial ingredients
13%: portion of makeup buyers who want to buy products without artificial ingredients
15%: portion of skin care buyers who want to buy products without artificial ingredients
As a result, clean and natural products need to prove that they are somehow safer and omit certain ingredients, said Rost. This has had a tangible impact on the market:
51%: share of facial moisturizer category held by paraben-free products
55%: share of eye cosmetic category held by paraben-free products
87%: share of lip cosmetics category held by paraben-free products
Rost also presented Nielsen dollar sales growth data for free-from beauty products/free-from naturally positioned products
Free-from phthalates: 6%
Free from phthalates and natural: 15%
Free from titanium dioxide: 3%
Free from titanium dioxide and natural: 12%
Free from parabens: 2%
Free from parabens and natural: 12%
Rost noted that consumers who prize artificial fragrance-free hair care tend to be younger, more diverse and cosmopolitan than the general market.
The Wellness Connection
Wellness is a $3.7 trillion industry, said Jensen, or three times the value of the conventional pharmaceutical industry. The movement is a reaction to lifestyle challenges, she said, including insufficient sleep, bad nutrition, stress, urbanization, digital overload and inadequate exercise. At the same time, she said, wellness is also a movement against "too much," prizing simplicity above complexity.
When thinking of wellness-oriented brands and products, Jensen said that consumers most often cite:
Clean
Effective
Recommended
Fresh
Expensive
Good for sensitive skin
Hot Natural Ingredients
Like many of today's trending ingredients, avocado oil migrated from the food world to beauty and oral care, according to Rost. He explained that the food industry is testing what consumers might want to trade out in their diets, creating cues for beauty and personal care.
Avocado oil represents the biggest spike in this area, per NPD data. Recent avocado oil-inspired launches include:
Moraccanoil Dry Body Oil
Becca Liptuitive Glow Lip Gloss
Urban Decay Vice Lipstick
Eve Lom Radiance Face Oil
INC.redible Jelly Shot
Alterna Haircare Caviar Anti-Aging Anti-Frizz Blowout Butter
Rost added that there are other natural ingredients that, while not new, have been growing quickly in recent quarters. These include volcanic ash and sea berry.
Nature Gets Technically Sustainable
According to Mintel data, 29% of Brazilians prefer to buy from companies with sustainable practices, reflecting a wider global trend.
Mintel expert Sarah Jindal noted that Clarins, Coty, Groupe Rocher and L'Oréal have partnered with EcoVadis under the Responsible Beauty Initiative for sustainable procurement.
It's goal, according to the founders, is to "improve sustainability throughout the entire beauty supply chain, through sharing best practices and processes, driving a common understanding across the industry, and to use and share common tools, creating efficiencies."
Elsewhere, Covestro has pushed the technological envelope to produce non-petroleum plastic from climate-damaging carbon dioxide, a potential path toward reduced emissions associated with packaging.
According to data presented by Jindal, 50% of UK beauty consumers look for products made with natural ingredients, which they perceive to be purer, safer, more eco-friendly and cleaner than their conventional counterparts.
Ironically, the skyrocketing demand for all things natural has placed an immense strain on conventional natural ingredient supply chains, threatening biodiversity and the climate.
Jindal noted that some niche brands have established a locavore ethos that draws from sustainable nearby resources. On a larger scale, Nestlé's operation in Mexico has pledged to source 100% of its grains from the locale near its factory by 2022.
Industry is also responding with technological solutions that boost what companies can draw from nature—without threatening the ecosystem's long-term viability. So-called agritech—including gene editing of botanicals, aeroponics and hydroponics—is helping manufacturers and suppliers to overcome supply limitations to address the growing natural demand.
Fermentation, already a mainstay of biotech ingredient production, continues to grow in sophistication, Jindal noted, with startup Perfect Day producing milk without cows and Modern Meadow producing Zoa, a bioleather, from yeast.
The State of the Beauty Consumer
There is no one beauty consumer, said Nielsen's Rost. The market, he added, represents a complex and diverse mix of needs and wants, all of it led by emotions.
NPD Group's Jensen noted that 90% of our decisions are based on emotions, which makes beauty—an emotionally led category—a vibrant market. In the end, she said, it's all about how brands and products make the consumer feel.
Rost's data backed up this sentiment. When surveyed by Nielsen as to why they purchased beauty products, respondents replied:
78: to feel and look their best
62%: to treat themselves
53%: to feel confident
Mintel's Jindal reported that 75% of French female consumers believe that feeling comfortable is better than looking perfect. Increasingly, these consumers want to control their own beauty, focusing on internal power, energy and, generally, how it makes them feel. This mindset breaks away from traditional marketing strategies that have centered on physicality.
This emotional tie-in makes beauty a must-have, Jensen told Global Cosmetic Industry, regardless of culture, age or race. This also explains why, when digital channels get all the buzz, specialty retail continues to do well, globally.
Jensen noted that brick and mortar is not down and out and, in fact, feeds consumer emotions and connections. This also serves to underscore why department stores, on the other hand, are struggling: they are simply too confusing and emotionally disconnected for many of today's consumers.
Jensen's presentation included insights into the future of emotional marketing, for instance pointing to emerging AI emotional tracking—or ET—which will leverage machine learning to trace consumers' emotional state on personal devices, retail surveillance systems and a whole other range of platforms. The innovation could clearly lead to a more emotionally designed omnichannel retail experience.
Authenticity & Value(s)
Rost explained that store brand cosmetics are growing almost three times as fast as the general category, signaling a new wave of competition for legacy brands fighting to reach value-minded millennials. This could represent a new wrinkle in a market already tangling with the proliferation of indie brands.
Rost noted, for example, that Brandless sells against the idea of conventional branding and marketing, stripping out what it considers hidden costs. This type of strategy underscores how important it is for companies to create a brand that's flexible enough to bring people into the fold, to help them see themselves in it and to feel a connection.
Why Founders Matter
Emotions have other implications in beauty. For instance, brands continue to matter because today's consumer still wants a story, said Jensen. And, increasingly, that story begins with the founder. (See: Rethinking Brands & Curation.)
That's why Jindal encourages brands to focus on founder stories. Recent examples include the highly vocal founder of Deciem, CEO Brandon Truaxe—though it's worth nothing that Truaxe's unfiltered approach to public communications on Instagram have proven to be divisive, to say the least—as well as ColourPop's use of its chemists in its marketing, and Coty's rebranding of Sally Hansen, which focused on the real woman behind the brand.
This is about more than personality. Jindal highlighted the story of Thrive Causemetics, a clean beauty brand inspired by the founder's friend, who died from cancer. For every product purchased, the company makes a donation to a woman who is going through cancer treatment.
Jindal explained that brands can also build consumer intimacy by pulling back the curtain and celebrating their failures. By sharing their journey, she said, brands can reinforce the importance of striving to be better. After all, consumers can certainly sympathize with mistakes. But there is a limit.
What Do You Stand For?
According to Nielsen data, 23% of cosmetics shoppers surveyed by the company bought brands with which they identified. Jensen noted that:
90% of American consumers surveyed by NPD are more likely to trust a brand that has given to a philanthropic program
87% will choose a product because the parent company advocates for an issue about which they care
Examples of philanthropic causes include women's issues (Elizabeth Arden and Hard Candy), community projects (Tarte and Too Faced) and animal rights (Kat Von D).
According to Nielsen's research, cosmetics consumers are most likely to have their purchasing decisions ruled by company ethical attributes, followed by skin care and hair care.
Beware the Backlash
The world often feels—and perhaps is—more polarized than ever. While backing a cause can often win loyalty from consumers, it can also have the opposite effect.
According to Mintel data presented by Jindal, 56% of us consumers have stopped buying products from a brand/retailer that they perceive as unethical.
According to NPD data, 51% of consumers will automatically unfollow a brand that does something they dislike, while 27% will block or report a company as spam—or even boycott the brand entirely.
This is where careful use of social media is critical—not an easy task. Jensen explained that larger brands tend to align themselves with relatively safe charitable groups that benefit non-controversial groups like women, communities and animals.
However, some smaller brands—like Illamasqua, which has been explicit in its anti-Trump rhetoric—have taken more polarizing positions that bluntly carved a specific, but ultimately limited niche.
This so-called partisan branding has been coming for years, Jensen told Global Cosmetic Industry, and will likely continue primarily in the niche space.
Beauty for All Scales Up
Beauty in 2018 means the end of demographics as we know them. Mintel's Jindal explained that marketing is shifting away from traditional demographic breakdowns in order to reach consumers based on their holistic profile. This change reflects societal realities.
For instance, Mintel reported that 62% of Canadian consumers 18 to 34 agree it is acceptable for people to experiment with gender, pointing to a new outlook on how shoppers are conventionally segmented.
Diversifying Tones
According to Mintel data, 40% of US makeup users aged 25 to 34 are frustrated by products that don't match their skin tone.
Meanwhile, Nielsen data shows that the "nude" cosmetics category fell 5.7% last year, reflecting a need for more diverse shades for skin tones. Nielsen's Rost explained that the growth rate of color options has outpaced that of new product development. In fact, the number of available shades jumped from 542 in 2013 to 679 in 2017.
At the same time, said Rost, searches for "foundation for me" have more than doubled over the last four years.
Brands have responded, notably with the launch of the Fenty Beauty collection, which tackled tones for under-served skin tones, while Revlon has recruited a more diverse array of spokespeople, including Adwoa Aboah and Imaan Hammam, for its Live Boldly campaign.
According to Tribe Dynamics data cited by NPD, Fenty generated $72 million in earned media value in its first month, announcing it as a new beauty leader and inspiring other brands, including Kylie Cosmetics, to expand their tonal ranges.
Expanding Representation
Consumers, who are more skeptical of marketing than ever, now expect brands to be more honest and real. CVS, for instance, has pledged that it will use its CVS Beauty Mark program to end the airbrushing of ads for its beauty products.
Meanwhile, Revlon's Live Boldly campaign featured Ashley Graham, a so-called plus-sized model, signaling, like the Glossier Body Hero campaign, that all body types must be represented in today's branding.
CoverGirl and Maybelline have likewise expanded the spectrum of ages, ethnicities and body types represented in their campaigns, while Rimmel London recently partnered with influencer Lewys Ball, its first male spokesperson.
Men continue to offer opportunities for brands. According to Nielsen data, men's share of beauty conversations on Instagram is growing slowly, but steadily, and now stands at about 14%, led by discussions of skin peels and Botox.
Mintel's Jindal noted that savvy marketers are redefining aging and other consumer aspects toward a more meaningful goal of happiness, rather than relying on conventional physical demographics.
The State of Beauty Retail
While the top 20 cosmetics manufacturers account for about 90% of traditional retail sales, their portion of e-commerce stands at roughly 14%, according to data presented by Rost. This is significant because 31% of US beauty care sales last year came from the digital channel, far higher than most leading consumer goods categories, including household, packaged food and health care. Rost cited the following key market statistics:
90%: e-commerce sales growth for cosmetics in 2017
29%: e-commerce sales growth for facial cleansers in 2017
14%: e-commerce sales growth for hand and body lotion in 2017
E-commerce growth extended well beyond the Amazon behemoth, including consumer brand sites and specialty stores. This increase was built on both replenishment and discovery, according to Rost.
In-store Drives Growth
A recent 1010Datae analysis of beauty store sales in the United States, including Ulta brick-and-mortar and online, Sephora brick-and-mortar and online, and subscription boxes Ipsy and Birchbox, found that in-store overwhelmingly drives sales, while Ulta and Sephora have built online businesses that dwarf that of the beauty boxes.
The findings of the report, which tracked more than 1 million beauty consumers' behavior, are detailed in F-7.
According to the analysis, Ulta and Sephora's online sales growth spiked in the last quarter of 2017, relative to previous holiday seasons. In fact, from 2016 to 2017, the retailers' online sales combined rose 14%. Ulta's in-store sales rose 48% in the same period, compared to Sephora's rise of 38%. However, Birchbox plummeted 21% from the first quarter of 2016, while Ipsy grew roughly 6%.
Birchbox was impacted in part by a 10% decline in spending in 2017, compared to 2016, while Ulta and Sephora gained new customers that spent more than the customers they lost over the last year, in addition to a rise in spending by returning customers. While subscription boxes may not go away, they have certainly declined from their highs.
Interestingly, at 8%, Ipsy's returning customer spending rose more than any other retail platform.
A high percentage of the surveyed retailers' customers are loyalists, meaning they shopped with only one beauty retailer in 2017. This describes 98% of Ulta's active shoppers, 80% of Sephora's, 74% of Birchbox's and 70% of Ipsy's.
Discovery & Purchase
As consumers follow increasingly complex omnichannel paths to purchase, it's more important than ever that brands help consumers along the journey. Small and indie brands have had an advantage in this respect because they've built specific audiences based on focused appeals centered around lifestyle or values.
Rost told Global Cosmetic Industry that, by bringing the core of a brand down to its essence and building community around that, players of all sizes can compete effectively and generate positive consumer feedback.
Rost presented data that showed that 97% of top beauty searches are generic, not brand-related, meaning that brands must focus on generating reviews and search result rankings.
Three-click Social Commerce
According to NPD data, 66% of beauty purchases are influenced by social media, with Instagram influencing 75% of user purchase decisions, more than any other platform. This is why earned media value, or EMV, really matters.
For instance, said Jensen, citing Tribe Dynamics and NPD data, Anastasia ranked first in EMV and generated 10% sales growth, Too Faced ranked sixth and posted 25% growth, Kiehl's ranked ninth and reported 14% growth, and Tatcha came in 12th and posted 66% growth last year.
Data presented by Mintel's Jindal showed that 40% of Italian consumers who view beauty content on social media are interested in buying products directly through their feeds. To that end, Rost noted that Pinterest now offers shoppable content, which shrinks the consumer path to purchase down to minutes or even seconds.
Jindal noted that social commerce allows brands to capture the sale at the moment through ephemeral content. Instagram is already working with 20 retailers to offer three-click purchases for frictionless shopping, while Snapchat is allowing advertisers to sponsor its 3D World Lenses.
Voice Commerce
According to Nielsen data, 29% of Amazon Echo and 36% of Google Home users have ordered personal care products via voice. Rost explained that consumers will reward brands that deliver the full experience from a quality and convenience standpoint, making smart speakers a key opportunity.
Rost cautioned, however that technology should be used to scale ideas that have already been tested. This ensures the brand remains authentic and effective.
Amazon & Luxury Beauty: It's How, Not If
During CEW's recent Top Innovative Retailers event in New York, Cassandra Grey, founder and CEO, Violet Grey, wouldn't explicitly acknowledge her company's widely reported partnership with Amazon, which is expected to deliver more niche and luxury beauty to the behemoth retail platform.
However, she did comment, "I think the legacy and niche brands are all thinking about Amazon and their strategy. The niche brands I have spoken to, in my experience, really want to be on Amazon and don't have all of the restrictions and history with Amazon that a lot of the legacy brands have—they haven't been sold by unauthorized sellers for the last [few] years."
She added, "They're much more interested in the Kylie Cosmetics model where your social media is your marketing channel and direct to consumer is your distribution channel. I think Amazon represents that for niche brands."
Grey clarified that, despite its scale, Amazon isn't the boss—the consumer is the boss. Like the internet before it, Amazon is simply how consumers want to discover and access products and brands.
"If you have a product to sell and a story to tell, get your Amazon strategy in order," said Grey. "Any prestige brand that isn't currently on Amazon [is] exploring how [it] can bring [its] business to Amazon and carve out their spot in the shade where all those customers are and create an environment that is elevated."
While the pragmatic elements of Amazon's strategy—shipping, voice, etc.—are the envy of the retail industry, Grey explained that Amazon still needs the curation, content and connectivity that top-notch retailers in the niche and luxury space offer.
Rachel Shechtman, founder and CEO of Story, pointed out that Violet Grey is trusted by niche brands, which lends credibility to Amazon's approach to incorporating niche and luxury brands, similar to the way Whole Foods gave the company a major entrée into physical grocery retail.
Grey concluded, it's not about when or if niche beauty will land on Amazon, but rather how.
Rethinking Brands & Curation
Curation is the key to retail's future because it saves customers time in the discovery process and makes them "feel really good about their purchases," said Grey. Nata Dvir, general business manager, beauty and fragrance, Macy's, added that the retailer's beauty advisors add a level of personalization that creates a more powerful "people connection" in-store.
Dvir noted, however, that today's beauty advisors have a wider knowledge across brands, reflecting an emerging focus on great products and newness over brand loyalty. She added that advisors are focused less on selling and more on solving consumers' needs by connecting them with the best products.
Grey explained that her retail team focuses on human brands with a story, whether it be a makeup artist, doctor, or simply someone who couldn't find their dream product and built it. These stories, along with great products, are crucial, she said, adding that marketing alone simply cannot sustain a brand in today's market.
Shechtman added that the Story curation team focuses primarily on what a product can do that no one else is, as well as the stories behind the brands. She added, "The rules that were made back in the day for brands to live in their corners isn't how consumer live [now]."
That's why the concept store, which changes themes roughly every month, stocked its Beauty Story shop with Diptyque and Byredo adjacent to Clairol and CoverGirl. Coty, which sponsored the beauty edition, was able to see its brands intermingled with niche prestige brands in a unique way and to gather consumer insights for future R&D via social sharing prompts that offered consumers samples in exchange for engagement.
Macy's transition to the product-first mindset began last year when the retailer introduced its "Beauty Playground" training program, which offered cross-brand education to its advisors. The process has converted Macy's staff into micro influencers, said Dvir. For instance, the retailer's Style Crew program focuses on leveraging associates' social media feeds to build consumer engagement. Launched with 20 associates, some members of the Style Crew have accrued tens of thousands of followers online.
Violet Grey, meanwhile, was founded on the idea of using the best products selected by beauty professionals and other influencers. Grey herself likened these experts to "the new chefs," who are driving tastes and purchasing decisions. And, just as Uber allows everyone instant access to their own personal driver, Violet Grey's model gives each shopper their own celebrity style advisor.
It's this potent mix of traditional retail and 21st century marketing that has made Violet Grey a go-to for partnerships with high-profile figures, including Kim Kardashian West and Glossier's Emily Weiss. Every new collaboration brings new audiences and energy into the store and turns the space into something akin to a live media event.
Reinventing the Department Store
With department store retail on the decline, Macy's is focused on "animating the whole store" so that consumers come in and shop across category, said Dvir. For instance, men who come into Macy's to buy a gift set for their wife will be enticed to shop the men's department
The legacy retailer is also leveraging one of its long-standing resources—the beauty advisor—to enhance the information consumers are getting on social media.
Dvir noted that Macy's is testing concepts in pieces instead of changing entire stores all at once. This strategy of "test, iterate and scale" allows the retailer to take advantage of its size to remain nimble and to explore the viability and impact of concepts across different regions. (According to Dvir, Los Angeles tends to be the ideal test market for emerging concepts.) This includes everything from integrating technology to developing new sales associate programs.
The Near Future: Eye Tracking
In July 2017, ModiFace and Smashbox partnered on an eye tracking service that follows a consumer's gaze on a screen in order to drive usage, try-ons and customer visits, and, ultimately, increase conversions. The tracking technology can create a heat map of the areas of a screen that received the most attention.
"There are times when users think about a particular shade but would not tap a product or take any action," said Parham Aarabi, founder and CEO of ModiFace. "Eye tracking provides a deeper level of insight into what users are thinking about by measuring what they are looking at."
A pilot test with Smashbox revealed that the company's Always On Liquid Lipstick, which represented 49% of all products focused on by users, was the most popular.
The technology was then used to generate a purchase call to action button for products only when the user tried on and read the name of the product. According to ModiFace and Smashbox, the conversion rate increased from 6.2%, when gaze was not included, to 7.9%, when the call to action button was displayed after the user had finished reading the name of the product as determined by eye gaze—a 27% conversion increase.
The technology is expected to roll out live in 2018.
On the Horizon
Looking ahead, NPD's Jensen noted that diagnostic tech like wearables and scanners can help consumers track their wellbeing in real time and optimize their behaviors for better outcomes. Specially designed apps could pair consumers with brands that share their values—an increasingly important branding opportunity—while smart tech like eye tracking and other software could potentially create hyper-personalized in-store experiences.
dAdditional cited data was derived from Tribe Dynamics
eChannel Make-Up of Beauty Retail (Q1 2016–Q4 2017); www.1010data.com/company/blog/channel-make-up-of-beauty-retail/