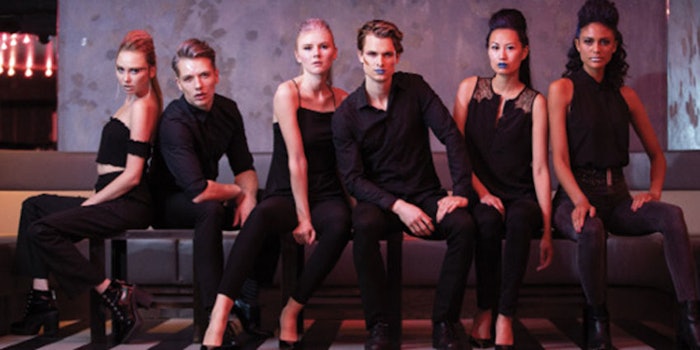 Two large beauty events, NYSCC Suppliers' Day and Luxe Pack New York, took over the city for the better part of a week in May, offering a glimpse at the latest innovations for color cosmetics. Here, we present just a handful of the many highlights.
1. New Metallics
Merck KGaA, Darmstadt, Germany, launched Ronastar Iconic Copper, which offers intensified mass tone, multidimensional sparkle, magnified and mirror-like reflection, and a realistic metallic effect without the use
of metal.
The company also unveiled Ronastar Quantum Gold, which adds and emphasizes luster and sheen, offers a realistic metallic effect without metal, and features shimmer and glimmer effects.
Merck KGaA, Darmstadt, Germany, also presented its Ronastar Golden Lights pigment, featuring a golden, crystal-like sparkle and metallic shimmer.
The company also presented Ronastar Black, a matte pigment. Both are appropriate for lip, nail and eye makeup, as well as liquid cosmetics and personal care products like soaps, lotions and shampoos. The pigments' versatility is reportedly derived from their smooth feeling when applied to the skin.
2. On-the-Go Product Formats
World Wide Packaging displayed a range of eye-catching and highly portable designs, including the Bling Lip Gloss, which has a fill weight of 6 ml and offers an Instagram-ready diamond-shaped design that creates unique merchandising opportunities. The company also displayed its Dual Eye Kit, offering a two-in-one format comprising a liquid eyeliner end with a fill weight of about 1.41 ml, which is concealed with an air-tight pull cap and contains a capillary system inside the cap/rod assembly, and a mascara side with a fill weight of 8.5 ml and a twist cap. Finally, the company presented its Skinny Lip trim line lipstick, offering a lightweight and airtight format for on-the-go consumers. The Skinny Lip features an easy glide mechanism with an aluminum outer shell to support natural bullet materials, according to the company. The lip sticks encompass a new easy glide mechanism with an aluminum outer shell and an air tight sealing feature to support current natural bullet materials.
3. New Effect Pigments
Croda held a launch party ahead of the NYSCC Suppliers' Day for its Moonshine Effect Pigments, which offer interference, single-color, metallic and color-travel effects. The range's Astral Effect pigment series uses a 350 nm borosilicate substrate to enhance sensory and suspension properties in formulations. Croda unveiled a range of demo formulations, including a pressed powder highlighter, pigment-infused hair gel, frosted base primer, body shimmer oil and pressed powder bronzer. The company also presented a range of makeup looks on models to further highlight the effects.
4. Pulling an All Nighter
Fusion Packaging has expanded its expertise in the makeup arena in its latest collaboration with Urban Decay. Fusion customized its stock 80 mm compact for the brand's All Nighter Waterproof Setting Powder. To highlight the waterproof angle, the compact, which was injected standard black with shiny silver UV metallization, features a water droplet spray effect on the cover, which overlaps the one-pass silkscreened All Nighter logo.
5. New Striking Effects
Sandream introduced two new lines for color cosmetics, including the Sachet MV range (10-60 μm), comprising five manganese violet pearls with duo interference effects in gold, pink, red, blue and green. The line features color flipping characteristics for unique effects.
The company's Marvel Antique line comprises jewel metallics with black undertones for striking makeup effects. The fine particle size (5-25 μm) and composition of these mica-based pearls supports coverage and versatility. Colors include gold, green, blue, violet and purple.