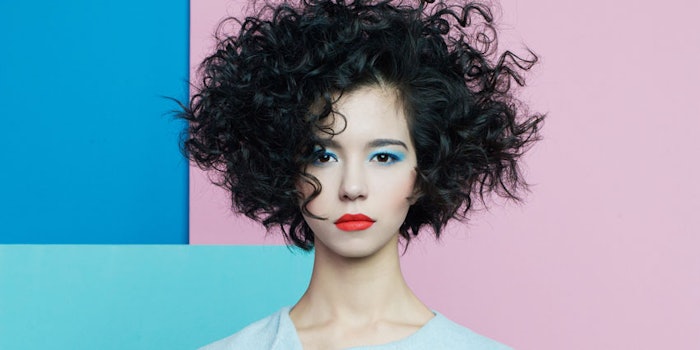 Inclusivity and empowerment: two social movements that are having a major impact on the beauty industry in 2018. 
At The Makeup Show Chicago, James Vincent, director of education & artist relations for The Makeup Show, shared the biggest makeup trends from the red carpet, magazines, runways and everyday street style looks. Though the trends themselves differ, the underlying themes are the same: Embrace who you are and flaunt it unapologetically. 
The Biggest Makeup Trends of 2018
"In Your Own Skin"
Vincent touched on the political, socio-economic and reactionary considerations of makeup. No other category has been affected by these changes like face makeup. For 2018, and moving into 2019, "skin that looks like skin" or makeup with a soft, matte finish lending a "barely-there" appearance has been seen on red carpets, runways and social media. According to Vincent, these looks offer "sheer coverage with strategic warmth and shine, and flatter any face." 
"Glass Skin"
Skin boasting a glass-like appearance has become popular thanks to K-beauty. To achieve this look, the skin has a transparent, poreless appearance, almost as if it were made of crystal-clear glass. 
"Bright-eyed Wonder"
Bright, impactful pops of bold color are being used for eyeshadow, eyeliner and colored mascara. Vincent shared that these pops of color are a strategic act of empowerment and confidence. 
"Graphic Designs"
Vincent dubbed graphic eyeliner as an easy fall choice. Bold black eyeliner looks, such as "blocky or smudgy" cat eyes, are being used as a way to play with the shape of an eye and make an impact without a lot of effort. 
"Glitterati"
From eyeliner to eyeshadow to bold lip looks, glitter-packed products are everywhere. Vincent explained, "Glitter can be elegant and it can be elevated, it's all about balancing the look." 
"Smoke Screen"
The smokey eye as consumers have come to know it—a hard-edged, hard-angled look—has softened into a more "smudgy, sexy" look. Vincent emphasized a smokey eye look that has many textures, i.e. powder, glitter, kohl and gel formulas.