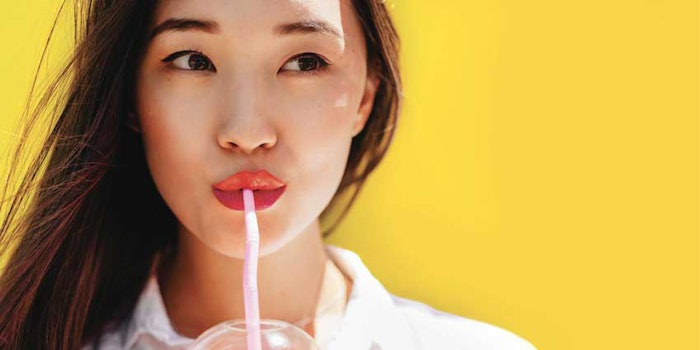 The latest big ingredient shows—PCHi in China, in-cosmetics Global in Parisa and the NYSCC Suppliers' Day in New Yorkb—have revealed the top innovation trends that will drive product development in the coming years. Here, we present a selection of launches presented at these events, as well as the trends they highlight.
Sulfate-free Innovations
Free-from beauty is all the craze, and suppliers are providing solutions for formulators and brands. Look for BASF to unveil a range of clean beauty concept products at the NYSCC Suppliers' Day event, which are based on the company's analysis of free-from demands, safety parameters and more.
Other suppliers are also innovating in the space. For example, Colonial Chemical's ColaTeric HBS (proposed INCI: Hempseed amidopropyl Hydroxysultaine) is derived from hemp seed oil and acts as an extremely mild surfactant that provides good skin-feel. The material can replace traditional alkanolamides in cleansing applications, particularly sulfate-free systems.
The company's CHGL (INCI: Cocamidopropyl Hydroxysultaine (and) Glyceryl Laurate), launched at in-cosmetics Global, is a blend of coconut derivatives ideally suited for sulfate-free systems and offers improved skin feel, foaming and viscosity-building attributes. It is supplied preservative-free, is globally compliant and has high bio-based content. Additionally, in many formulations it can enhance preservation.
Coast Southwest's Endinol Mild B-SF65 is a Proposition 65-compliant, sulfate-free, vegetable-derived surfactant system based on mild surfactants. Endinol Mild B-SF65 is reportedly easily diluted into mild formulations to achieve exceptional foaming and feel.
Finally, its ColaTeric BBS is a mild surfactant from Brazilian babassu oil, offering foaming and viscosity-building properties that are comparable to traditional coconut and palm kernel products. It has a high active content and is supplied preservative-free.
Sustainable, Mood-boosting Beauty
Givaudan Active Beauty's Sensityl is a sustainable, mood-enhancing concentrate of marine biotechnology for wellness-oriented cosmetics. The patent-pending material "positively influence[s] consumers' mood after just one month of use, owing to its powerful soothing benefits," according to the company. Volunteers using Sensityl reportedly improved their feelings about their facial skin, in part due to its soothing properties, and opens the door for truly mood-boosting beauty innovations. 
Want to read the full article? Check out the April 2019 digital edition of Global Cosmetic Industry magazine.
Footnote:
aRead "in-cosmetics Global 2019 Innovation Preview" from our March issue at http://gcimagazine.texterity.com/gcimagazine/march_2019/
bhttp://nyscc.org/suppliers-day/