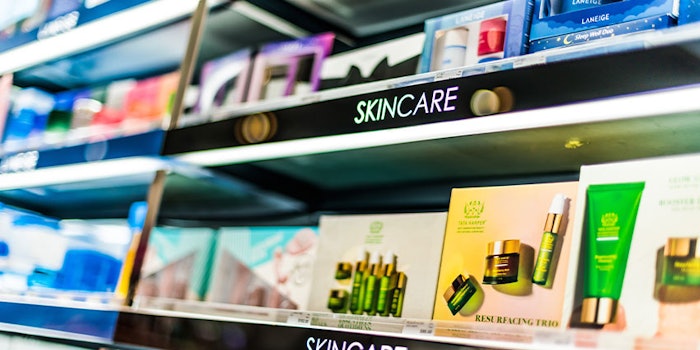 The cosmetics and personal care industry is growing rapidly. Allied Market Research estimates that the global cosmetics market will reach $429.8 billion in 2022, up from $62 billion in 2016.

The industry continues to innovate and push ahead with new product development despite COVID-19 disruption, a more complex online and offline selling environment and sustainability emphasis.
Product development success is dependent on underlying technology such as artwork and label management, accelerating time-to-market, cutting cost and complexity, and ensuring regulatory compliance.
Brands and manufacturers in the cosmetics industry have always needed to innovate and create as consumer interests and expectations shift. Reducing time-to-market, without hindering innovation or efficiency, is essential.
With product turnover getting shorter due to ever-changing consumer needs and seasonal constraints, it is more important than ever for cosmetics businesses to optimize product development, establish best-practice approaches for efficiency and compliance and harness advanced technologies to match market evolution.
Here are some of the processes and common pitfalls cosmetics brands and manufacturers can fall victim to during product creation and go-to-market and how technology can help tackle these pain points.
1. New Product Development is Complex
Production of a new cosmetics range requires extensive testing to identify market gaps and consumer demand. This is vital to ensure brands are creating a cosmetic product that people genuinely want and are willing to pay for.
It needs to be one that also avoids investing time, effort and money into an idea that simply won't sell. This process informs everything from packaging and labeling requirements to product odor, color and texture. Once the R&D team begins development of formulas and prototypes, the packaging team can then use these to select an appropriate product pack.
Brands must then work to build awareness among the target audience in the early stages of new product development, building a dedicated press kit, email marketing processes and a supporting social media strategy to attract and engage prospective customers.
This even extends to identifying sales channels for new products—whether this is physical stores, online or a combination of both—and assessing changes such as the industry impact of the pandemic and its effect on the continued consumer shift toward digital shopping and e-commerce.
2. Packaging Cannot be an Afterthought
At the technical level, product formulation requires extensive scientific analysis and the creation of several prototypes. Scientists also evaluate metrics such as concentration, chemical reactions, allergens and costs to ensure product safety and to match the brief's requirements.
After defining the formula, production teams need to select suppliers for raw materials, packaging and labeling, with requirements covering everything from allergens to size and color.
At this point, packaging suppliers are already in the front seat and close attention should be taken to both artwork design and labeling. Remember, cosmetics is a regulated industry and compliance must be clearly demonstrated.
Design teams have to use their skills to work on the outer product packaging, which is the first opportunity for consumers to see and judge a product on visual appeal. As such, text, graphic and colors must consistently align with the marketing brief.
3. Quality and Compliance are Non-negotiable
Products must comply with and pass quality, compliance and labeling regulations in all target regions for commercialization, spanning toxicology, microbial and stability to prove product safety. 
These regulations pose a constant challenge throughout the development process. Brexit negotiations, for example, may also affect compliance and associated markings for the European cosmetics market.
If alternative quality checks and regulation must be complied with, packaging and labeling will need to be updated accordingly. Product labeling must accurately reflect all of these ever-changing regulatory requirements to demonstrate compliance and provide consumers with peace of mind. This is where technology can play a critical role.
4. Managing Artwork and Labeling
Brands working to ensure full compliance across both new and existing products should look to establish a "single source of truth" for all artwork and labeling, whether this is in the prototyping phase or retrospective changes to existing product packaging.
New product development typically involves numerous changes, reviews and amendments, and centralized management of every packaging version and element can save a significant amount of time and employee capacity.
The ability to capture and manage all labeling and artwork in a single platform can help rapidly identify and tackle issues as they arise, making it easier to demonstrate regulatory compliance, and provide insights into ethics and supply chain transparency.
The rise in consumers being heavily influenced in their purchasing decisions by ethical and sustainability considerations means it is especially valuable for brands to be able to demonstrate this through product artwork and labeling, in turn building long-term brand and product trust.
5. Automation for Agile Product Development
Eliminating data silos and centralizing management of all product artwork and labeling offers numerous benefits, but layering advanced technology on top of this can further improve time-to-market and efficiency. This will save significant time and resources in the product development process.
Automation is specifically useful for cosmetics manufacturers, helping eliminate recurring manual processes and in turn reducing the room for human error at every stage of development.
Automated artwork generation avoids the need to collaborate across weeks or even months on artwork creation, review and approval, which improves time to label and ultimately time to market. This automation also helps ensure consistency and quality of artwork and labeling, and means labels can be rapidly updated to account for specific industry or regional regulations.
When it comes to new product design and development, the agility afforded by automated artwork and labeling technology is a significant competitive differentiator, helping brands launch new products in response to market gaps or consumer demand in record time.
Automation for the Future
Product development in the cosmetics industry is a long, complicated process that involves numerous stakeholders who may not even have direct contact with the business or each other.
This is why it is important to deploy advanced automation technology that supports and aligns with the dynamic brand strategies within the cosmetics industry, providing a "single source of truth" for business operations.
Such a solution should provide end-to-end support, management and visibility of product labeling, artwork and regulatory compliance across all departments. Businesses will then be able to increase efficacies by reducing regulatory errors and improving visibility for better brand control, and keep up with ever-changing consumer expectations in turn.
This technology can underpin employee innovation and expertise throughout the product development process, keeping brands innovative, agile, and compliant.