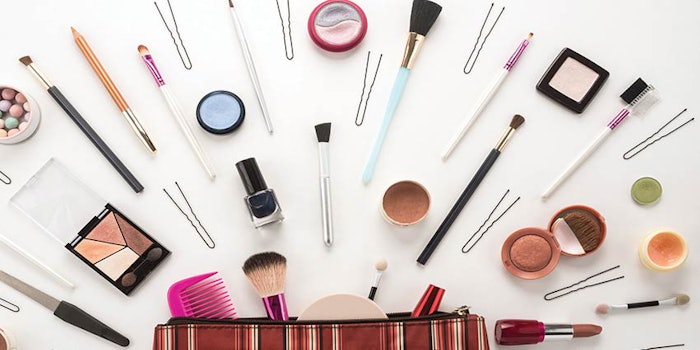 The explosion in multifunctional innovation has been a prominent trend influencing the beauty and grooming space over the past few years. Instigated by alphabet creams and the boom in popularity of Asian (especially South Korean) beauty innovations, this approach to beauty continues to evolve across categories.
The merits of multifunctionality for today's consumers remain universal with the ongoing quest for value, simplicity and convenience. For example, consumers globally perceived the top three benefits of multifunctional beauty products to be the simplicity of using a single product (41%), being better value for money (22%) and saving time (17%). 
Previously: Multifunctionality: The Sweet (and Sour) Spot for Color Cosmetics
Pressure to Look Good
Simultaneously, pressure on today's consumers to look their best continues to grow. According to Canadean's most recent global consumer survey covering 31 countries, 70% of consumers around the world believe their looks and appearance in general to be important.
Unsurprisingly, female millennials were the most likely to agree with this statement, with this figure rising to 80% among this group. Similarly, dependency on beauty products to improve overall appearance is high, with over half of consumers believing the greatest benefit of beauty products to be improving their appearance.
Further reading: Anatomy of BB Creams
The Cost of Efficacy Dilution
Unfortunately, in light of the importance of appearance for consumers, efficacy perceptions of multifunctional solutions are low, with only 14% of consumers believing efficacy to be their greatest benefit.
This highlights the general perception that the simplicity afforded by combining multiple benefits in a single product comes at the cost of efficacy dilution. The pressure is therefore on brands to strengthen product efficacy while maintaining the core appeal of convenience in multifunctional offerings.
Anti-aging remains an overarching trend impacting how consumers tackle their appearance.
Benefit Quality Over Quantity
Indeed, a range of innovation themes are being captured in the multifunctional space to meet the needs of increasingly demanding consumers. In the trend's infancy, combining as many benefits as possible (as many as 10 or more) into a single solution offered a novel and impressive differential to consumers.
However, in light of efficacy perceptions, a more conservative number of benefits are increasingly being seen within multifunctional launches. This acts to send the message of "quality over quantity" and can serve in making products easier to position through a simplified list of benefits. One such example is Clinique's Beyond Perfecting Foundation + Concealer.
This cosmetic combines two functions from the same category, simplifying the formulation but also maintaining the integrity of a solely cosmetic product. Its efficacy is further highlighted in product marketing in which the brand claims the results to be "a Beyond Perfected flawless look."
Adding Active Beauty Solutions
Anti-aging remains an overarching trend impacting how consumers tackle their appearance. As a result, brands are placing growing emphasis on this function alongside more complex, advanced technologies within multibenefit formulations.
This serves to provide more active beauty solutions which are not solely limited to purely aesthetic or temporary benefits, therefore enhancing product efficacy credentials. One such example is CoverGirl + Olay Simply Ageless Instant Wrinkle Defying Foundation. 
This multifunctional cosmetic combines a foundation, broad spectrum SPF protection and anti-aging benefits in a single product. The formulation claims to contain B vitamins and peptides which are popular ingredients found in single-benefit anti-aging skin care products.
Similarly, product marketing highlights the usage of Olay skin care technology in the product to leverage the brand's expertise within skin care and subsequently highlight the product's efficacy in this function.
Shaking Up the Alphabet
One of the most characterizing innovation approaches used to align products with the multifunctional trend is the alphabet cream approach, which originated in South Korea. The abbreviations "BB," "CC," "DD" and even "EE" have become synonymous with the core multifunctional benefits of convenience, simplicity and value.
This is still a popular marketing claim, with the number of products using these claims continuing to grow, rendering them ubiquitous. Brands are therefore under increasing pressure to better differentiate their alphabet offerings in an increasingly saturated market, especially as a third of consumers say they use alphabet creams at least once a week.
This is creating opportunities in new formats beyond traditional creams to better differentiate through sensory appeal and application. One example is Smashbox's Camera Ready BB Water, which claims to be a "water-like texture" that "glides" onto the skin while also being easily blended to the skin.
Brands are also generating renewed excitement around alphabet products through aligning them with new and emerging trends. For example, the growing interest in "selfie" and photo-friendly beauty solutions is an ideal opportunity to match with the convenience credentials of these multifunctional offerings given that it provides an all-in-one product that consumers can use to quickly and conveniently touch up their appearance for impromptu photo occasions.
One such brand harnessing this approach is Physician's Formula with its Super BB #InstaReady Beauty Balm. The product features InstaFilter Technology to illuminate the skin, blur imperfections and ensure the "complexion is instantly selfie-ready," alongside traditional BB benefits including SPF protection.
Differentiate Beyond Simplicity
The multifunctional trend continues to feature prominently across today's beauty and grooming landscape. However, the continued pressure of visual culture on consumers and desire for image-based perfection is making consumers less willing to compromise on efficacy for the sake of convenience.
Brands therefore need to ensure that they can differentiate beyond simplicity and convenience, and deliver more visible efficacy credentials from their multifunctional offerings.