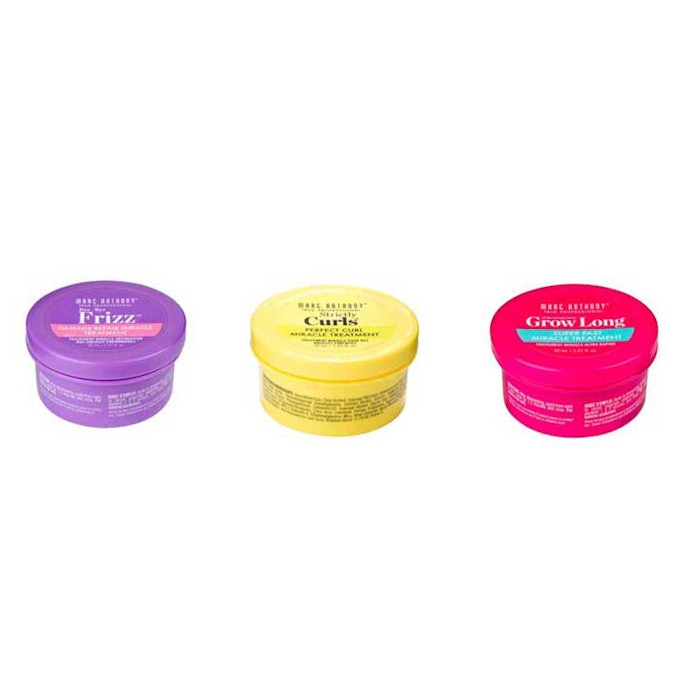 I spy with my little eye, a beauty industry trend: miniatures. 
Shiseido, MAC and Marc Anthony True Professional have all recently launched miniature-sized makeup and hair products. According to Shiseido, products of this sort are specifically geared towards millennials and younger consumers.
Shiseido Pico
These mini lipsticks and nail enamels are inspired by Wagashi, traditional Japanese confections.
Rouge Rouge Pico: 
The mini lipsticks are available in eight colors

2.2g retails for ¥1,800 (approx. $16.50)
Nail Enamel Pico:
The mini nail polishes are available in eight colors

4mL retails for ¥1,000 yen (approx. $9.20)
MAC Minis aka #LittleMAC
MAC has announced the launch of miniature versions of its most popular products, including MAC's Strobe Cream, miniature lipsticks and travel-sized pigments. 
According to a recent hellomagazine.com article, this is the first time MAC has launched an extensive range in miniature.  
Meet the Mini Hair Treatments Inspired by K-cups
Marc Anthony True Professional has launched three pint-sized Miracle Treatments.
According to founder and CEO, Marc Anthony, these mini treatments were inspired by K-cups. 
The Details 
Bye.Bye Frizz Damage Repair Miracle Treatment
This weekly deep treatment repairs damaged areas. The concentrated oil-cream moisturizes to repair and smooth the hair cuticle and helps restore hair's elasticity and shine.
1.01 oz. retails for $2.99
Strictly Curls Perfect Curl Miracle Treatment
This weekly deep treatment offers moisture while smoothing and defrizzing extra dry, damaged, frizzy curls. It creates more curl control for easier styling.
1.01 oz. retails for $2.99
Strengthening Grow Long Super Fast Miracle Treatment
This weekly deep treatment rebuilds brittle, weak strands. It reinforces hair fibers to regain strength and elasticity. 
1.01 oz. retails for $2.99
There has been a growing demand for smaller beauty products over the past few years. Many companies are finding that mini products are small but mighty, and often use them to introduce consumers to the brand's new products or to the entire brand itself.