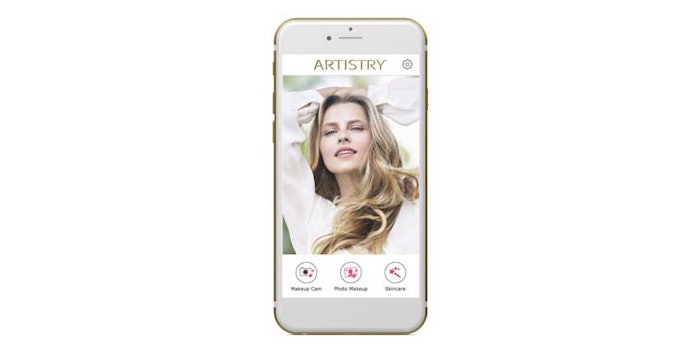 Amway, in collaboration with virtual beauty app, YouCam Makeup, has launched a mobile application for its beauty brand Artistry.
According to the company, "Artistry can now connect and engage with its loyal sales force and consumers in a whole new way. The instant true-to-life trials simplify the shopping experience allowing consumers to quickly and conveniently discover and experiment with products through a tap of their phone." 

"We are thrilled to partner with Artistry to elevate their customer shopping journey by integrating YouCam technology to best serve their customer needs," said Alice H. Chang, CEO of Perfect Corp. "YouCam's AR and AI innovations will help Artistry connect and engage with consumers in a faster, convenient, and more effective way, driving sales, and creating an all-together better customer shopping experience."
"The Artistry Virtual Beauty App is a fun and engaging way to bring an entirely new experience to how our Amway Business Owners try, share, and sell Artistry products," said Kelli Templeton, vice president of Global Beauty for Artistry. "Partnering with YouCam puts the beauty counter right in the hands of our business owners and their customers for personalized beauty recommendations."
The app will launch in Korea in April 2018, followed by Japan, Thailand and United States markets.