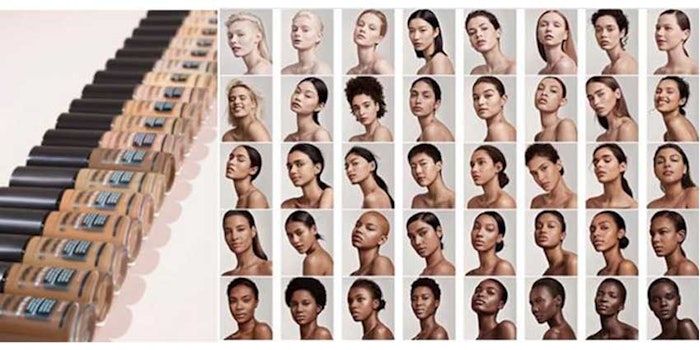 We've all heard the saying "evolve or die," however, in today's beauty market, the saying should be "involve or die." As the inclusive beauty trend continues to rapidly gain popularity, more and more brands are expanding their product offerings and, in the process, changing the way consumers of all skin tones shop for cosmetic products. 
Two such brands are none other than drugstore staple brands, Covergirl and Maybelline. Covergirl has announced the launch of its TruBlend Matte Made Foundation, available in 40 shades. Maybelline's Fit Me! Foundation is currently available in 44 shades. 
Covergirl's TruBlend Matte Made Foundation provides a long-wearing matte finish as well as pore blurring and oil absorption. The foundation was created with a flexible film that helps the formula stay in place all day without transfer. 
The brand explained that it "conducted countless interviews and social media listening research to find out what [consumers] need and want from their foundation, and created a formula that delivers exactly that."
Maybelline's Fit Me! Foundation is available in two formulas: Matte + Poreless Foundation and Dewy + Smooth Foundation. The former offers pore refining results with breathable, medium coverage, while the latter provides a dewy look and is intended for consumers with dry skin. Both foundation lines are available in 44 shades.