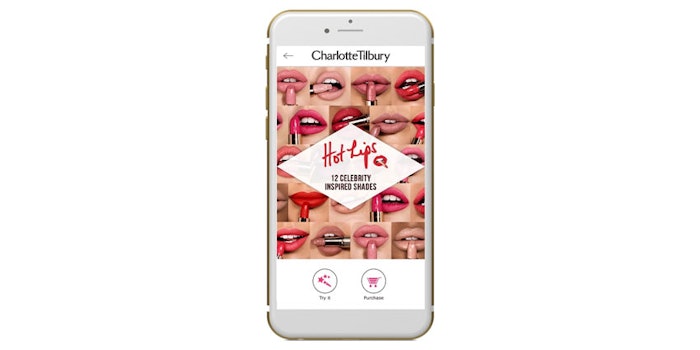 YouCam Makeup App's newest partnership is with none other than beauty brand Charlotte Tilbury. YouCam's parent company, Perfect Corp., recently announced that Charlotte Tilbury's Hot Lips lipstick collection will be showcased on the app using augmented reality providing consumers with the opportunity to "try on" each of the 12 lipstick shades.
The collection was inspired by celebrities including Cindy Crawford, Kim Kardashian-West, Poppy Delevingne and Miranda Kerr, among others.
Alice H. Chang, CEO of Perfect Corp., was quoted saying, "We are delighted to partner with Charlotte Tilbury to deliver an elevated consumer experience through the YouCam Makeup app. The virtual release of their incredible new lipstick line gives beauty fans across the world the ability to enjoy true-to-life try-ons in the palm of their hand, instantly delivering the ultimate makeup counter experience without the crowds."
The YouCam Makeup app is available for free on the App Store and Google Play.