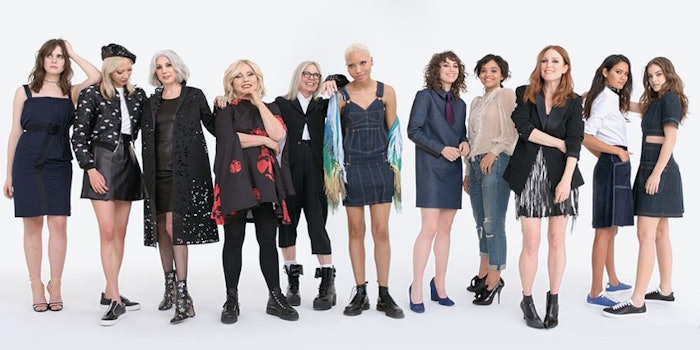 L'Oréal's Voluminous Original Mascara is powered by some major girl power. A new ad campaign, "The Original," has debuted for the mascara, which is now available in a new blue hue.
Starring Diane Keaton, Julianne Moore, Barbara Palvin, Soo Joo Park, Debbie Harry, Hari Nef, models Dominique Babineaux, Katerina Tannenbam, Juanua Burga, up-and-coming actress Kiersey Clemons and television host Lauren Ezersky, the campaign was created to showcase women from all different ages, backgrounds and industries who show-off their original style and stay true to themselves.
Tim Coolican, president of L'Oréal Paris USA, said, "We are excited to bring together trailblazing individuals in celebration of the mascara that women have loved for over 25 years. They each embody the essence of Voluminous Mascara--originals who continue to be fresh, creative and confident. With this campaign, we want to encourage everyone to embrace their originality, take chances and make a statement, whether they have used Voluminous Mascara for years or are discovering it for the first time."
The campaign will premiere on television the week of March 6 and will debut on social, digital and print in the months that follow.