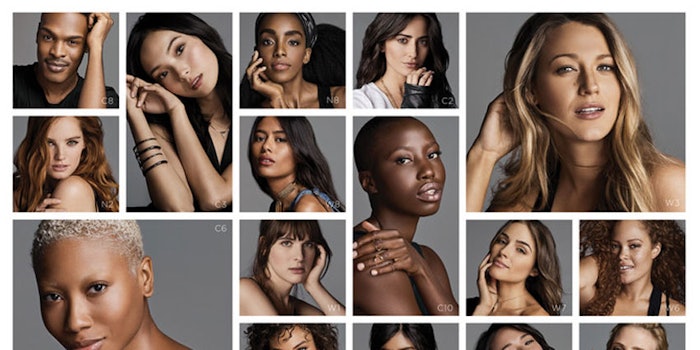 During the 74th Golden Globe Awards, which aired on January 8, L'Oréal Paris launched its new "Your Skin, Your Story" campaign for the True Match foundation range. The campaign reflects a broader focus on diversity in cosmetics among top brands.
The campaign, which promotes self-worth and empowerment, features a diverse and eclectic group of individuals including a transgender model and trans rights activist, a male model who is of Caribbean descent, an artist native to Nepal, a blogger from Hawaii and actress, two plus size models of color and L'Oréal Paris global spokeswoman, Blake Lively.
Tim Coolican, deputy brand manager of L'Oréal Paris USA, said, "L'Oréal Paris is a brand fueled by a mission to empower everyone to own and embrace their individual beauty and intrinsic worth. By featuring a diverse blend of individuals and illustrating their individual skin stories, our new True Match campaign celebrates the power and beauty of feeling comfortable in your own skin." 
The campaign is currently running on social, digital and in print.