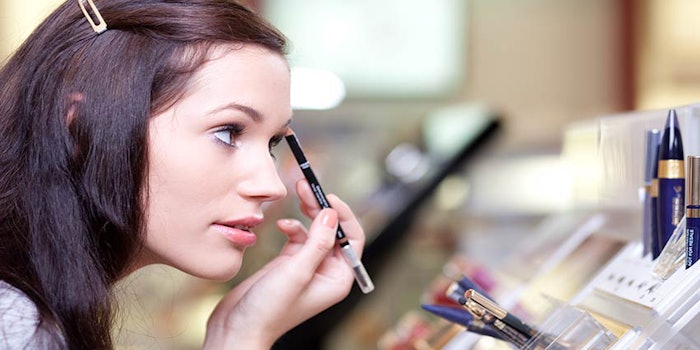 According to NPD, U.S. prestige beauty product sales totaled $4.0 billion in the first quarter of 2017, representing a 4% increase from the same period, 2016. Prestige makeup was the biggest gainer in beauty, though the eye category expanded at the fastest rate. Travel-size makeup product sales rose 47% in the same period.
For year-over-year growth totals by segment, see the figures presented below.
Makeup Growth
Total category: 6% (total: $2 billion)
Eye shadow: 14%
Eye brows: 12%
Mascara: 5%
Overall face makeup segment: 20%
Face primers: 18%
Skin Care Growth
Total category: 5% ($1.4 billion)
Face masks: 47%
Shampoo: 23%
Acne treatments: 16%
Body cleansers: 9%
Sunscreen: 11% (total: $17.6 million)
Fragrance Growth
Total category: -1% (total: $684.6 million)
Home scents: 16% (candles, diffusers, room fresheners, potpourri, etc.)
Fine fragrance: 0%
"The consumer desire for products that work with them, simplifying their routines and offering instant gratification in both appearance and experience, is the force pushing some of the biggest trends in the beauty industry today," said Karen Grant, global beauty industry analyst, The NPD Group. "Whether they need a quick hair or makeup fix after the gym, on an airplane, or are looking to create a warm, sensory experience in their home, consumers have made clear their need for immediacy without sacrificing comfort or quality."