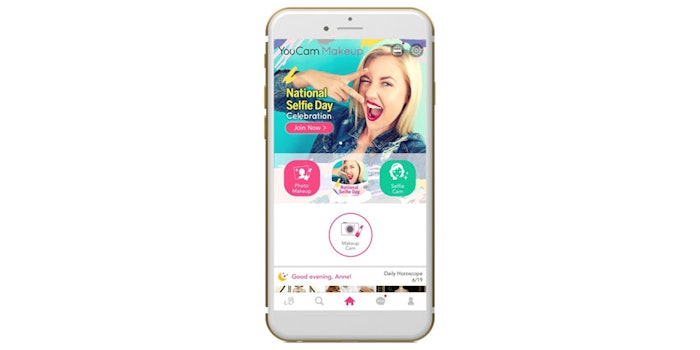 If you browsed social media at all yesterday (June 21) you may have noticed it was #NationalSelfieDay.
To celebrate the viral "holiday," Perfect Corp. debuted exclusive beauty looks, photo frames and filters for its 450 million users to snap a creative selfie. It also released the Selfie Nation Gallery showcasing pictures taken by users via the company's apps.
To encourage participation in National Selfie Day––using #YouCamSelfie––YouCam Apps curated a collection of most popular in-app beauty looks from 2017 so far, including Emma Stone's Oscar makeup, looks by makeup artist Robin Black and a classic pink lip.
Perfect Corp. CEO Alice Change, said, "We are excited to see the shocking growth in YouCam's selfie takers over the last three years. We continue to strive to deliver the best user experience and help selfie lovers around the world express themselves with a single tap on their mobile device."