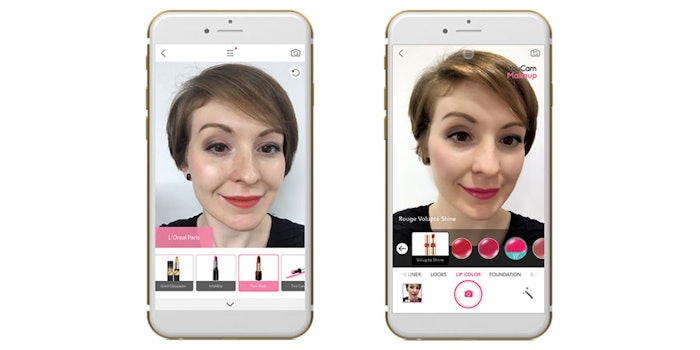 The augmented reality beauty app, YouCam Makeup, is adding makeup collections from L'Oréal to its beauty ranks. 
The app will also be available at L'Oréal makeup counters and in free standing stores. The partnership aims to provide new and creative ways to create seamless consumer journeys online to offline. 
According to the companies, the partnership has been in the works for a while. The collaboration began at the 2017 Cannes Film Festival during which L'Oréal displayed 64 virtual beauty looks for YouCamapp users in the U.S., India, Mexico and Russia. 
 Lubomira Rochet, chief digital officer of L'Oréal, said, "The Perfect Corp. L'Oréal partnership accelerates on building omnichannel services to enhance the consumer experience at every touchpoint. Virtual makeup, livestreaming, augmented reality shopping are key features in a modern beauty journey that mixes online and offline. These services delight our consumers and increase conversion rates for our brands."
Perfect Corp. CEO, Alice Change, was quoted saying, "We are delighted to partner with the beauty industry leader L'Oréal to offer a seamless makeover experience that brings brand products to life through AR technology. This partnership allows beauty fans around the world to experience L'Oréal products like never before and represents a significant milestone that transforms the way consumers discover, try and buy beauty."