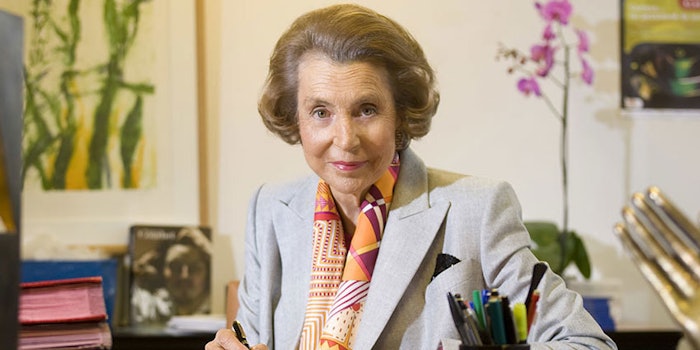 Liliane Bettencourt, the daughter of Eugéne Schueller, founder of the L'Oréal Group, has passed away at the age of 94. 
In a statement given by current L'Oréal chairman and CEO, Jean-Paul Agon, he expressed his admiration for Liliane along with the company's sadness in her passing. 
"I have just learned with great sadness the passing of Mrs. Liliane Bettencourt, daughter of Eugène Schueller, founder of the L'Oréal Group.
All of L'Oréal's employees join me in expressing our most sincere condolences and affectionate thoughts in these sad moments to Mrs. Françoise Bettencourt Meyers, Mr. Jean-Pierre Meyers, and their two sons Jean-Victor and Nicolas.
We all had a great admiration for Liliane Bettencourt who always looked after L'Oréal, the company and its employees, and was very attached to its success and development.
She has personally contributed greatly to its success for many years. Mrs. Liliane Bettencourt was a great lady of beauty who has left us and whom we will never forget."
According to the company, since her father's passing in 1957, Liliane had shown nothing but commitment and support for L'Oréal. 
Forbes magazine recently named Lilian the world's 14th wealthiest person in its 2017 list.