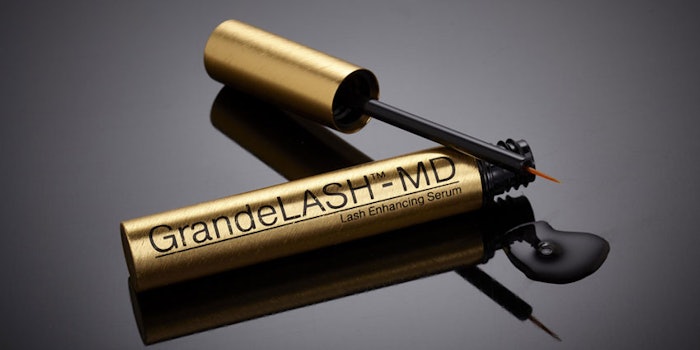 Grande Cosmetics products are now available at all U.S. Sephora stores. The brand has seen double-digit growth over the past six years and projected dollar sales are anticipated to be in the eight digits for 2017.
"I love working with Sephora and am ecstatic we are expanding our partnership with them by launching in-store," said Alicia Grande, founder and CEO of Grande Cosmetics. "Developing innovative, high-performing formulations that round out the Grande Cosmetics brand directly relates to our goal: to give women an extra boost of natural beauty. Working toward this is one of the great joys of my life. And seeing my products on shelf in Sephora stores is a dream come true."
The brand's relationship with Sephora began in 2015 with the launch of a single SKU: GrandeLips Hydrating Lip Plumper in Clear. The product became a mainstay for the brand, with repeat sales and praise from beauty influencers.
Sephora shoppers can purchase fan favorites, such as GrandeLash-MD, GrandeLips Hydrating Lip Plumper in Clear, Sunbaked Sedona, Barely There and Spicy Mauve at Sephora stores. However, GrandeBrow, GrandeMascara and GrandePrimer will be available exclusively online with new offerings on their way in late 2017 and early 2018.