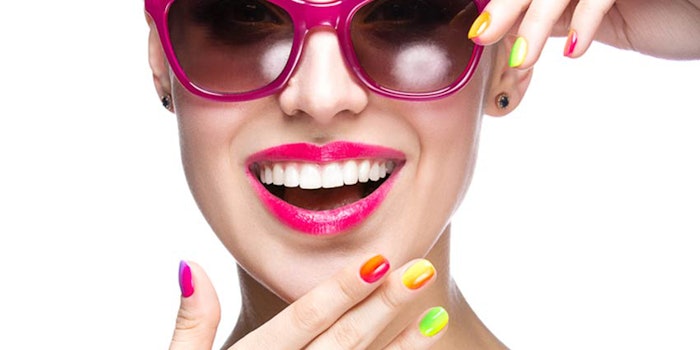 A move toward premium offerings will drive the US color cosmetics segment toward revenue of $13 billion by 2020, according to a new Technavio report. Future growth will be led by a focus on premium offerings, social engagement and more. The segment percent value breaks down as follows:
Face makeup 44.06%
Eye makeup 32.21%
Lip makeup 12.85%
Nail makeup 11.89%
The US face makeup market was valued at $5.04 billion in 2015, led by contouring products such as bronzers. The US eye makeup market was valued at $3.57 billion in 2015, led by eye color products, brow products and niche offerings.
"In 2014, the premium lip color segment generated more than USD 420 million worth of sales in the US alone, while the eye makeup segment generated sales of over USD 1,100 million," said Technavio analyst Brijesh Kumar Choubey.
Choubey added, "Manufacturers in the US market are keen on expanding their presence in the luxury segment. To achieve this, vendors are extending their presence in a wide spectrum of products ranging from bath products to nail polishes."