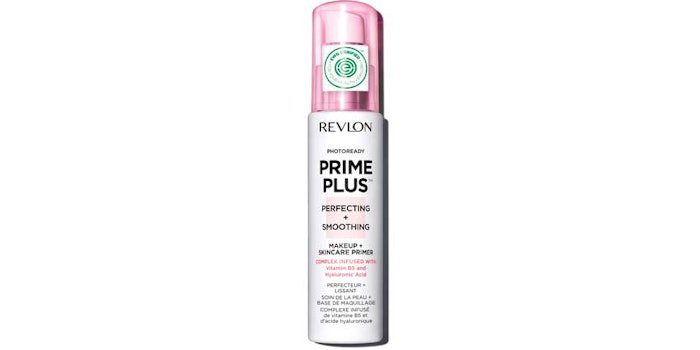 Editor's note: While those in cosmetics research and development will question the relevance of labeling their product as EWG approved, the reality is the consumer has faith in this label.  No doubt this is why Revlon is using it. It is offered here purely for your information and consideration.
Revlon has announced the launch of its PhotoReady Prime Plus Perfecting + Smoothing Primer, which is reportedly the first mass cosmetics product to meet the Environmental Working Group's (EWG) clean beauty standards.
The primer's formula was custom-tailored to meet the EWG Verified mark requirements, the company explained.
Criteria for EWG verification include:
Obtaining a "green" Skin Deep score indicating that the ingredients are the lowest hazard and supported by robust scientific data;

Adhering to ingredient restrictions set by the U.S. and global regulatory bodies; and

Offering full transparency of ingredients.
PhotoReady Prime Plus Perfecting + Smoothing Primer was created to help improve makeup wear and the appearance of skin instantly and over time. The product is meant to address uneven texture, discoloration and fine lines, and can be used as part of a daily makeup routine. Key ingredients include vitamin B5 and a hyaluronic acid complex. 
The primer is currently available in three options: Perfecting + Smoothing, Brightening + Skin-Tone Evening and Mattifying + Pore Reducing. 
According to Revlon, the creamy, hydrating primer "instantly improves the look of a dull complexion and leaves it feeling soft, smooth and firmer for a perfected finish."