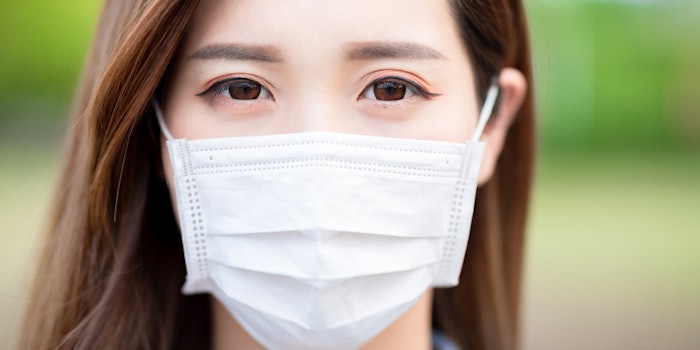 Amid the COVID-19 (coronavirus) outbreak, consumers all over the world are opting to wear face masks in public as a precautionary measure, some doing away with makeup routines completely.
According to a www.upi.com article, Lotte Homeshopping saw sales of skin care products increase more than 50% in February 2020 when compared to February 2019. Sales of liquid-to-powder foundations and lipsticks reportedly dropped 30%.
As a result, South Korean beauty brands have begun to shift their focus to skin care products meant to address issues caused by wearing face masks all day.
Kolmar Korea has released long-lasting makeup products—sunscreen, cushion foundation, lipstick and powder—created to stay on even as people sweat under their masks, the article stated.
According to Kolmar Korea, it is utilizing coating powder to keep the makeup products in place.