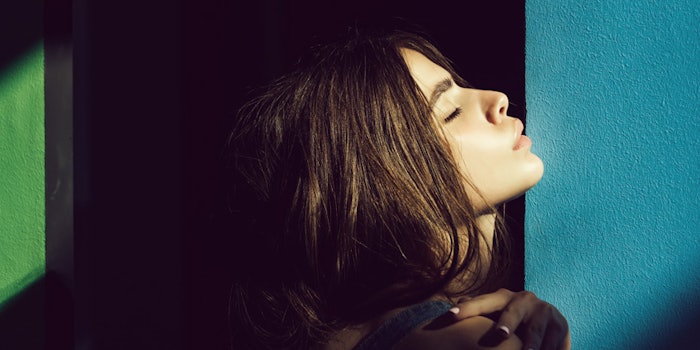 As the COVID-19 (coronavirus) pandemic rages on, Americans are still acclimating to a locked-down lifestyle that may have lasting effects on societal beauty standards.
Data from Opinium was analyzed to reveal the changing nature of beauty in society and how brands can adapt to survive in lockdown.
Opinium research found:
Twenty-five percent of Americans are wearing fewer color cosmetics (foundation, blush, lipstick, eyeshadow, etc.,) in lockdown.
Of those who are using makeup less often, more than 35% feel relieved that they do not have to wear it anymore.
Thirty-nine percent are enjoying feeling like a more natural version of themselves.
Fifteen percent expect to continue wearing less makeup, suggesting a potential longer-term impact on beauty standards.
Twenty-eight percent miss wearing makeup.
Twenty-one percent say they do not feel like themselves when not wearing makeup.
Forty-four percent of Americans that are wearing makeup in lockdown are doing so as a form of self-care.
Forty-nine percent of older makeup users (those aged 55+) are more likely to apply makeup during lockdown for this reason, compared to 38% of younger Americans aged 18-34 years.
Twenty-three percent revealed they have treated themselves to higher-end or luxury beauty products while at home.
Twenty-nine percent are using skin care products more often.
Twenty-five percent are using hair care products more often.
Twenty-percent report they have been following longer, more elaborate skin care routines during lockdown.
Twenty-eight percent are using more face masks.
Twenty percent are using more hair treatments.
When asked how beauty brands and salons could engage with them during social distancing, the most popular response (28%) was a membership service. Such schemes could include a monthly fee that can be put towards purchasing items and gives access to exclusive content in lockdown, as well as access to exclusive items once restrictions are lifted.
Thirty-four percent of Americans who typically get their hair colored at a salon are planning to or have already colored their own hair during the lockdown. As a result, there is a market for DIY tutorials.
Seventeen percent of Americans who would normally go to the hair salon are somewhat interested in watching how-to videos for different hairstyles.
Men are twice as likely as women to express interest in personal consultations (17% vs 9%) and video chat assistance to guide them through cutting their hair at home (16% vs 8%).
Fourteen percent of salon customers under lockdown would be interested in buying vouchers for future services, with this increasing to 18% of men and 18% of those aged 18-34.
Giulia Prati, vice president research at Opinium U.S., commented, "As with many aspects of life under lockdown, we are seeing Covid-19 accelerate certain trends in the beauty industry. Online tutorials, natural makeup and self-care are poised to become even more important elements of Americans' relationship with beauty due to this health crisis. Many changes could leave their mark and beauty brands must prepare for a more permanent shift in beauty standards and consumer behavior because of lockdown."