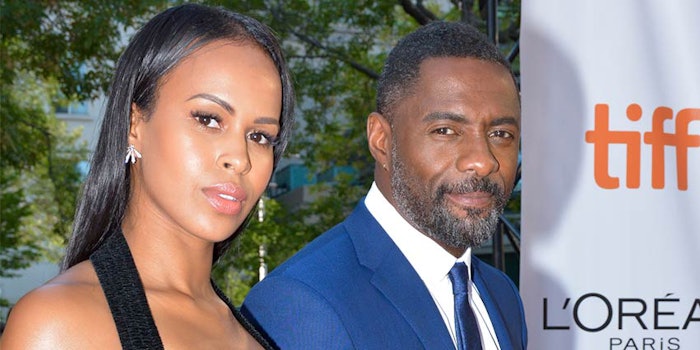 Idris Elba has trademarked his name as he and his wife Sabrina Dhowre prepare to launch a beauty range under his lifestyle brand S'able Labs and his podcast Coupledom, both being run by the pair, according to an article on PeepingMoon.com.
The pending applications were submitted under the actor's company IE7 Holdings Limited, through which he also runs three other businesses, the article states.
Based on the trademarks, the beauty range should span across a collection of cosmetics products; hair care, hair loss treatments and hair removal; sun care and skin care–from face masks to medicated acne products.