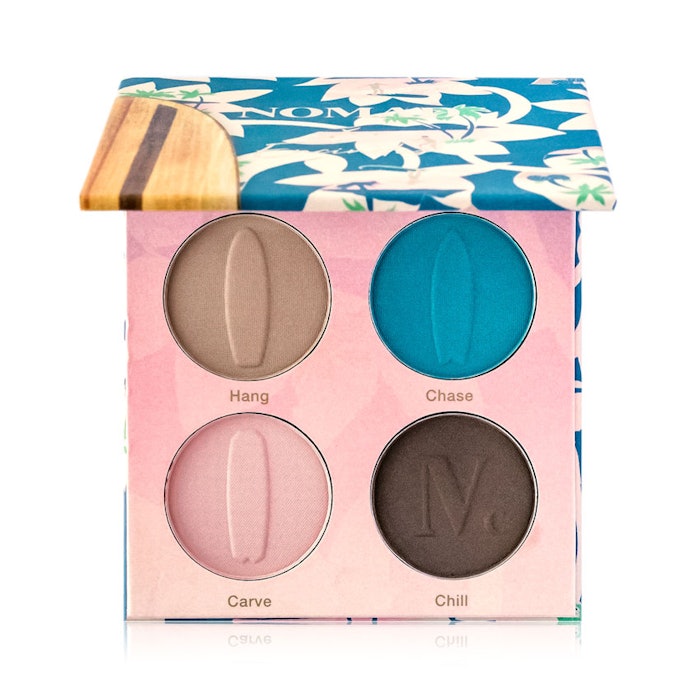 Eyeshadow palettes Encinitas Surf Shack and Malibu Surf Shack from Nomad Cosmetics are infused with CBD oil.
Further reading: Lovinah Launches Two Eyeshadow Palettes with Real Gemstones
The two palettes, themed with inspiration from the California Coast, each feature four unique shades. 
Encinitas Surf Shack shades include: 
Hang, tan
Chase, blue
Carve, rose 
Chil, mahogany 
Malibu Surf Shack shades include 
Cabana, cream
Hideout, alder wood
Bungalow, seafoam green
Shack, beechwood
Key ingredients include: macadamia oil, hemp seed oil, coconut oil, blackcurrant seed oil, papaya seed oil, argan oil, suflower seed oil, grape seed oil, vitamins C and E.