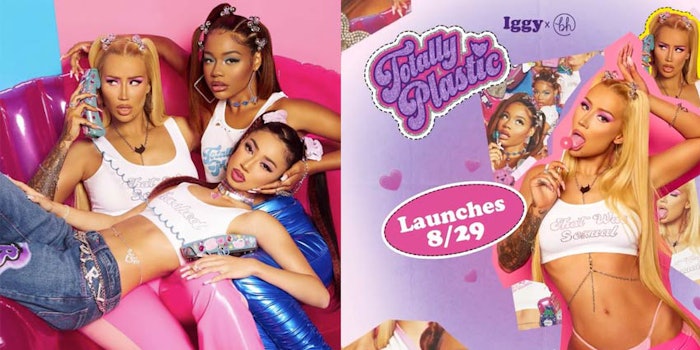 Three days ago, @trendmood1 broke the news that Iggy Azalea and BH cosmetics would be launching the Totally Plastic 2000s-inspired collection at Ulta Beauty on August 29. Now, the singer has confirmed the news on her instagram. 
The collection comprises nine shades of Totally Plastic Eyeshadow Palettes, Too Good 4 U false lashes, four high-shine Oral Fixation glosses, six Totally Snatched color palettes and the Stay Pressed beauty sponge.
Of the launch, the singer noted on Instagram, "My makeup collection drops online & in store on Aug 29th! And you know since I designed it this thing is full of cute 00s vibes your gonna gaggg!!!!"
Previously, Skai noted that 2000s trends were on the upswing, including high-intensity color, based on consumer reviews and product launches.