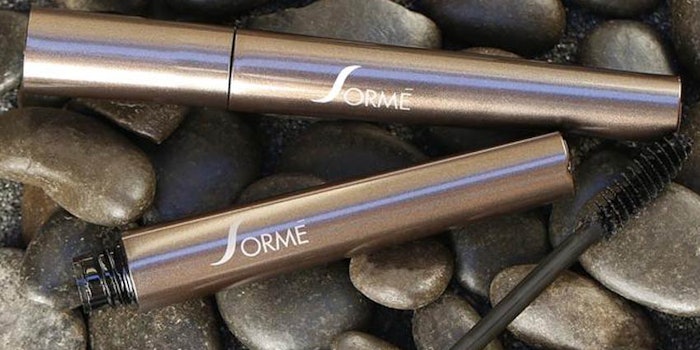 Sormé Treatment Cosmetics announced the relaunch of its product line at CVS drugstores.
Related: NYX and Netflix Announce Makeup Collaboration
Sormé's cosmetics line features lipsticks and balms, bronzer duos, multi-functional blush sticks, eye liners, lip liners and conditioning mascaras.
Its concealers and BB creams are created with antioxidant-enriched complexes that include ginseng, rosemary, argan oil, chamomile and cucumber seed oil, along with natural SPFs to help prevent the skin from radical damage.
Its products are made with peptides that are infused with vitamins, minerals, antioxidants and active plant botanicals.
The name, Sormé, comes from the Egyptian name for the natural black kohl substance that was once used by queens and princesses such as Cleopatra, per the brand.
Morad Amirieh, founder of Sorme, says, "I set out to create a cosmetics line that I would proudly share with my daughters."
The cosmetics line can be found in select CVS stores nationwide and online at Sorme's website.